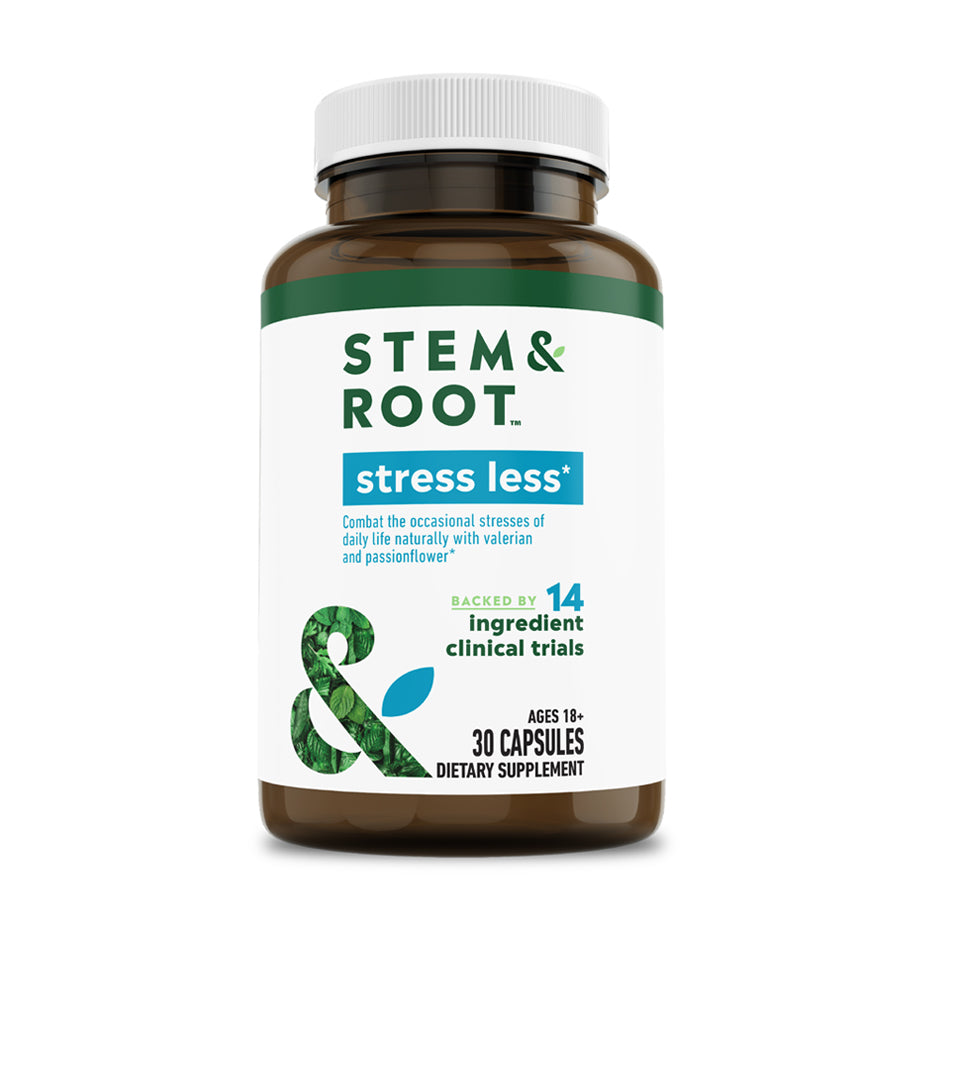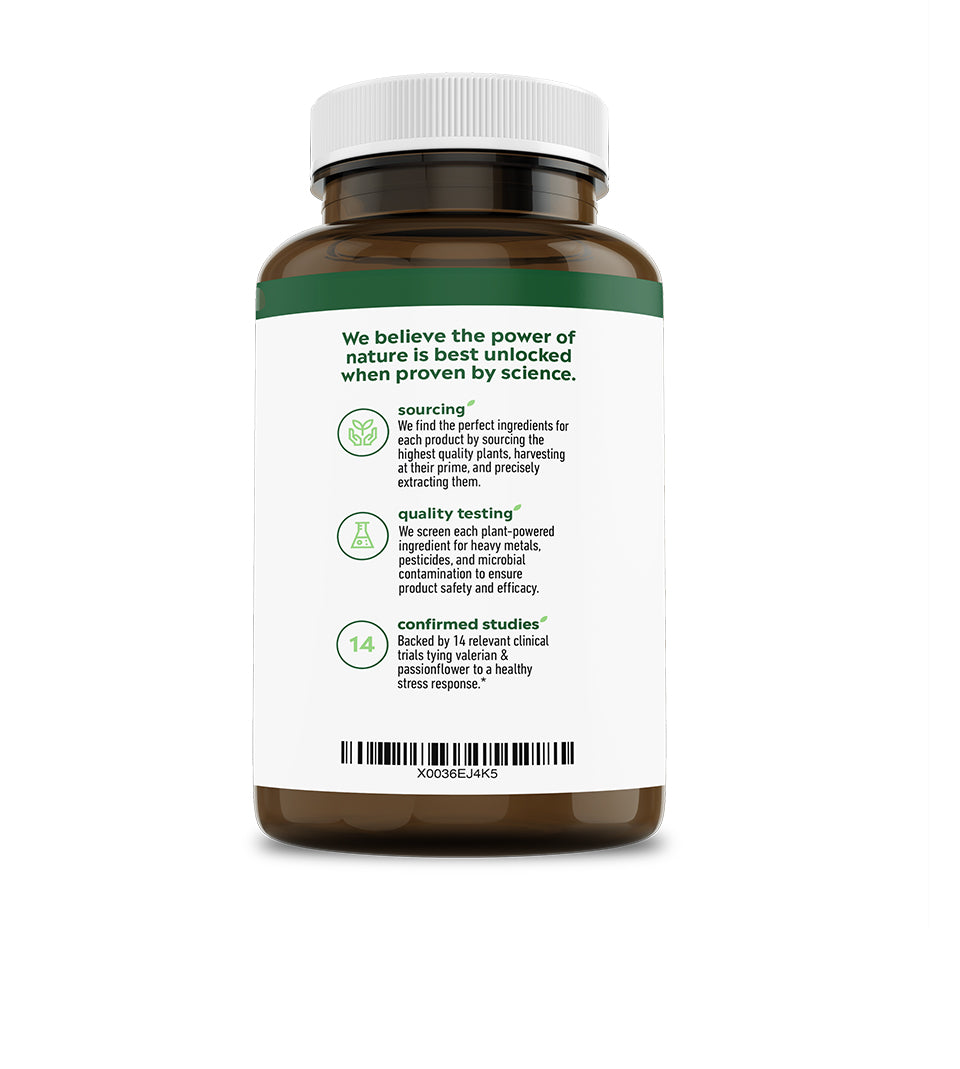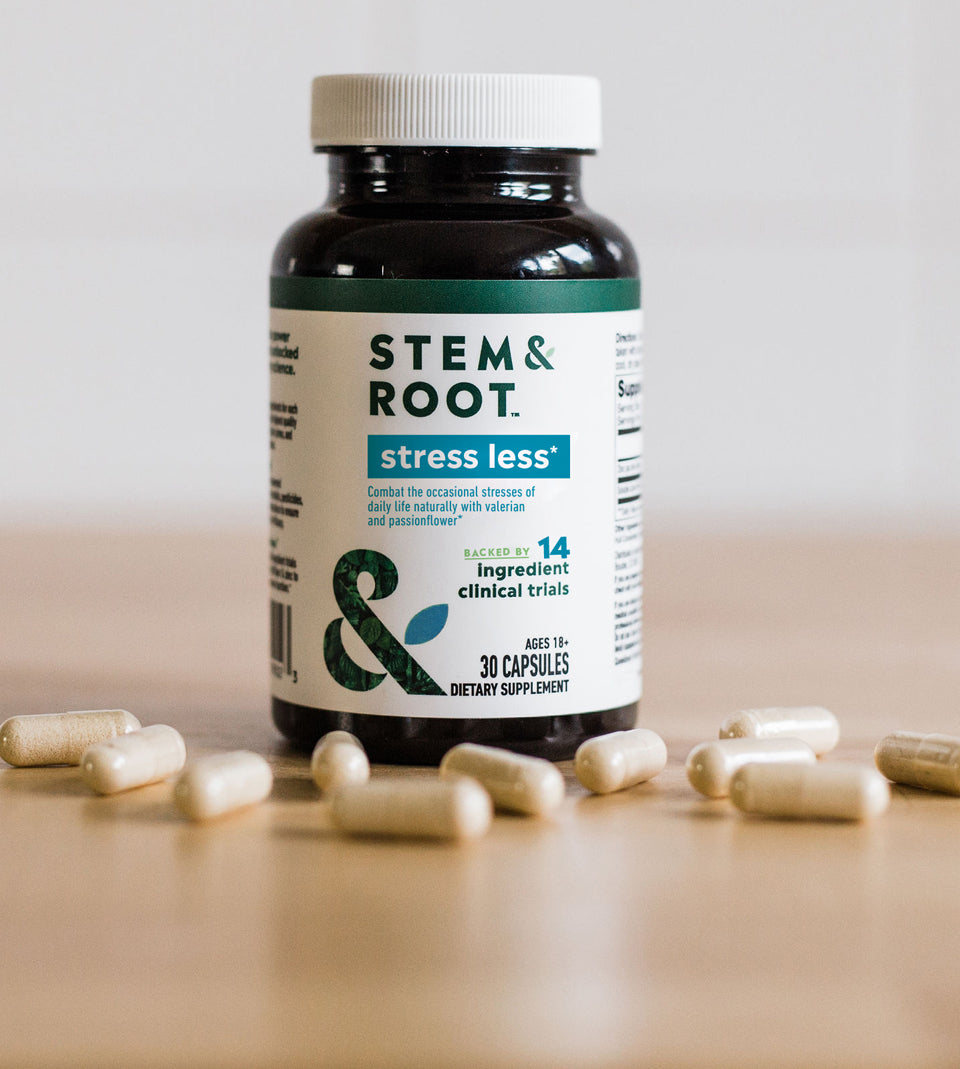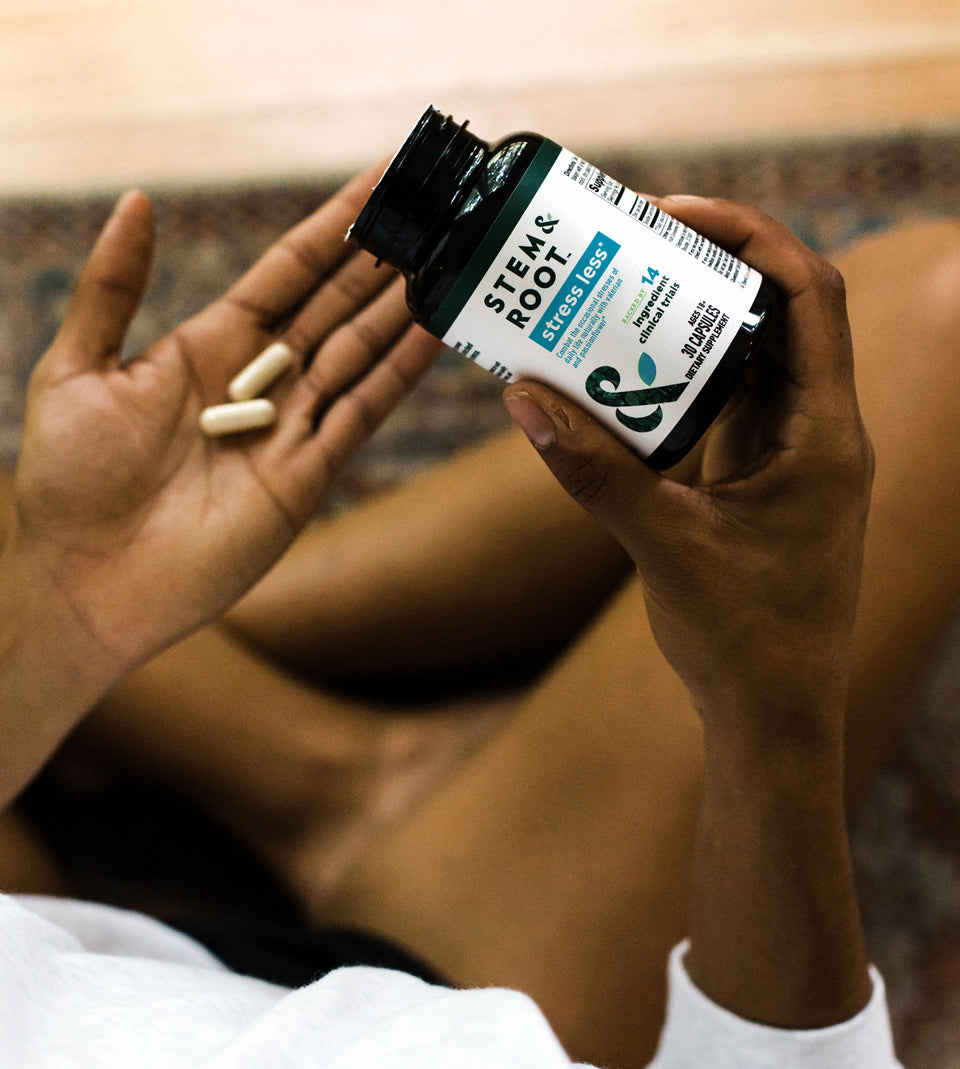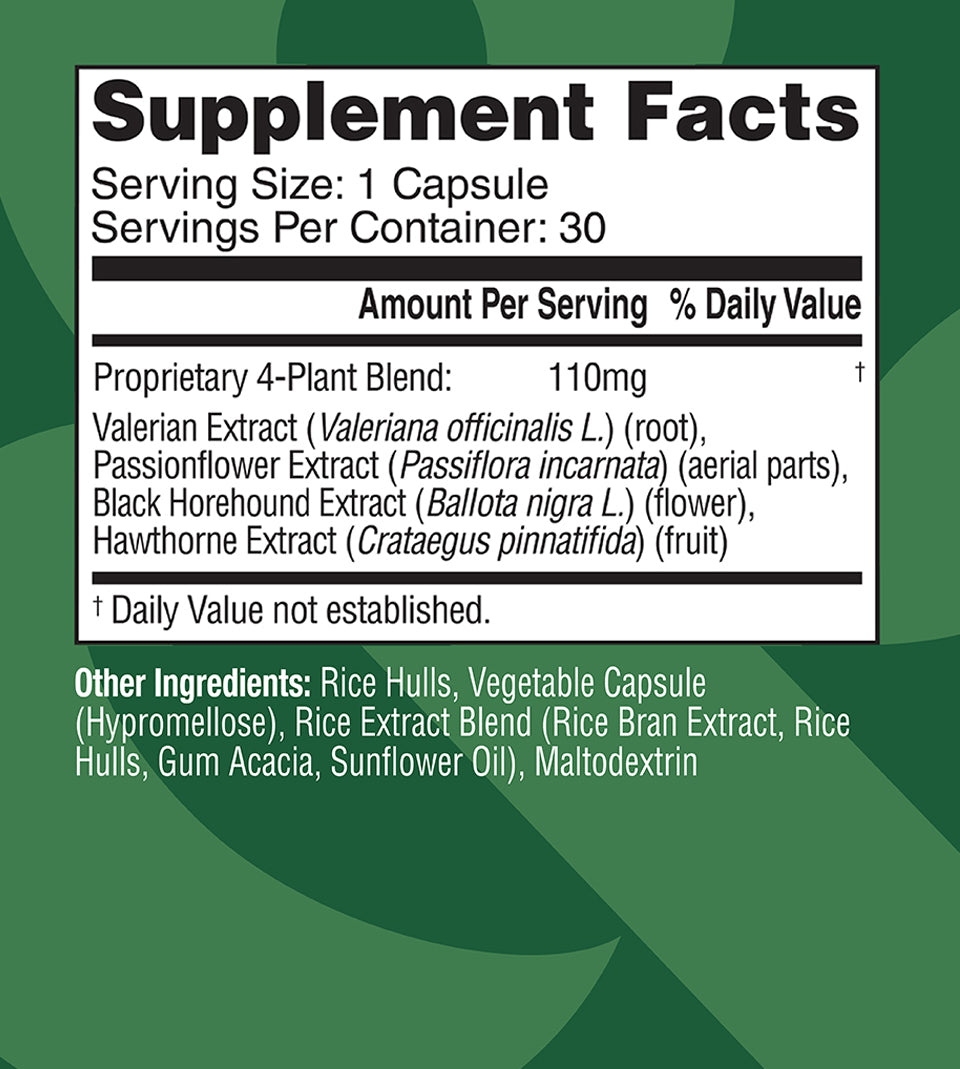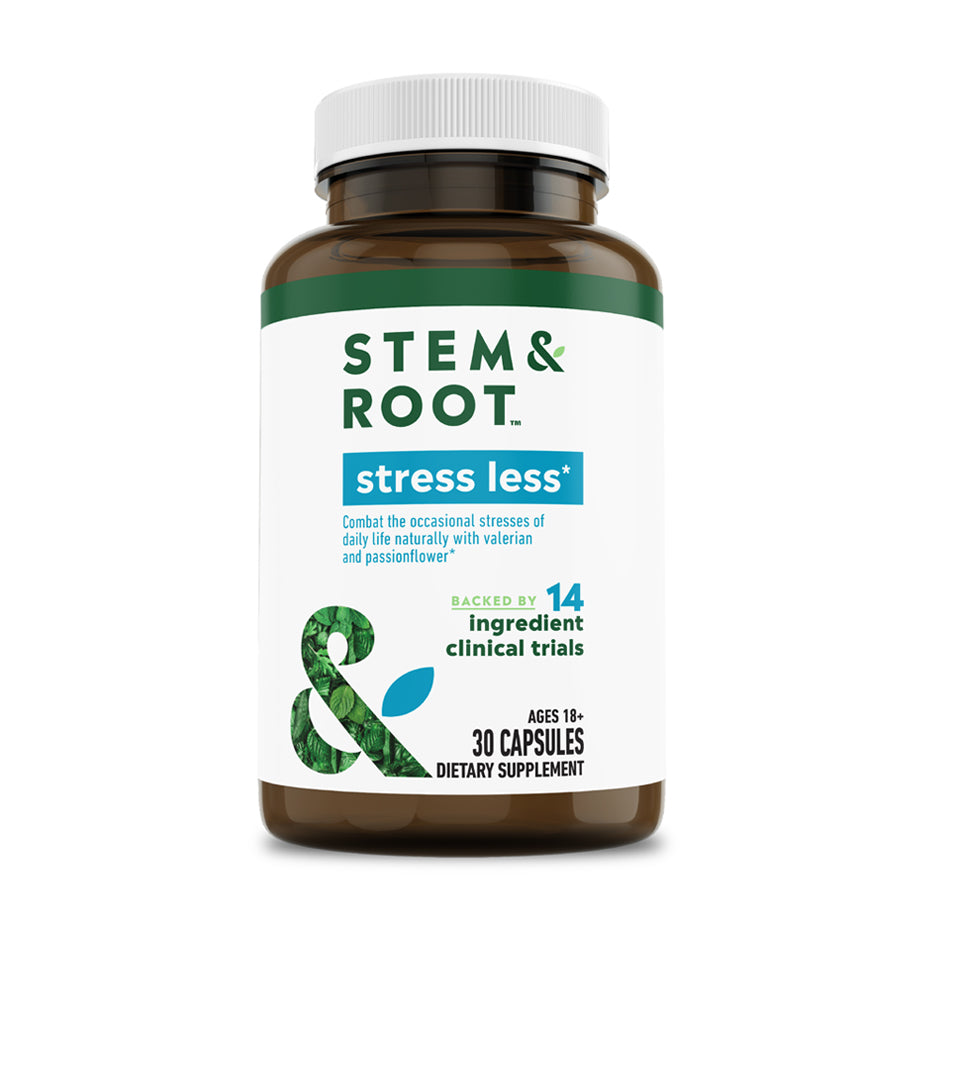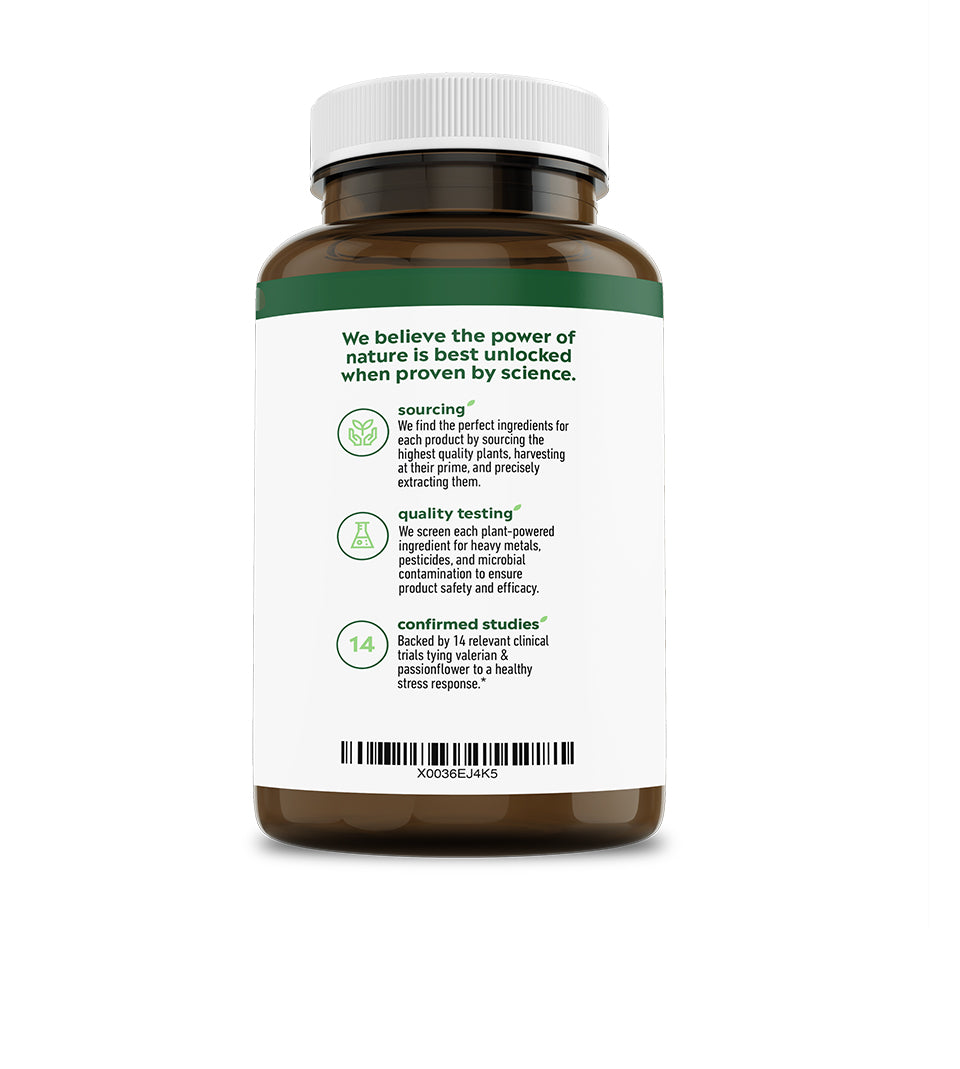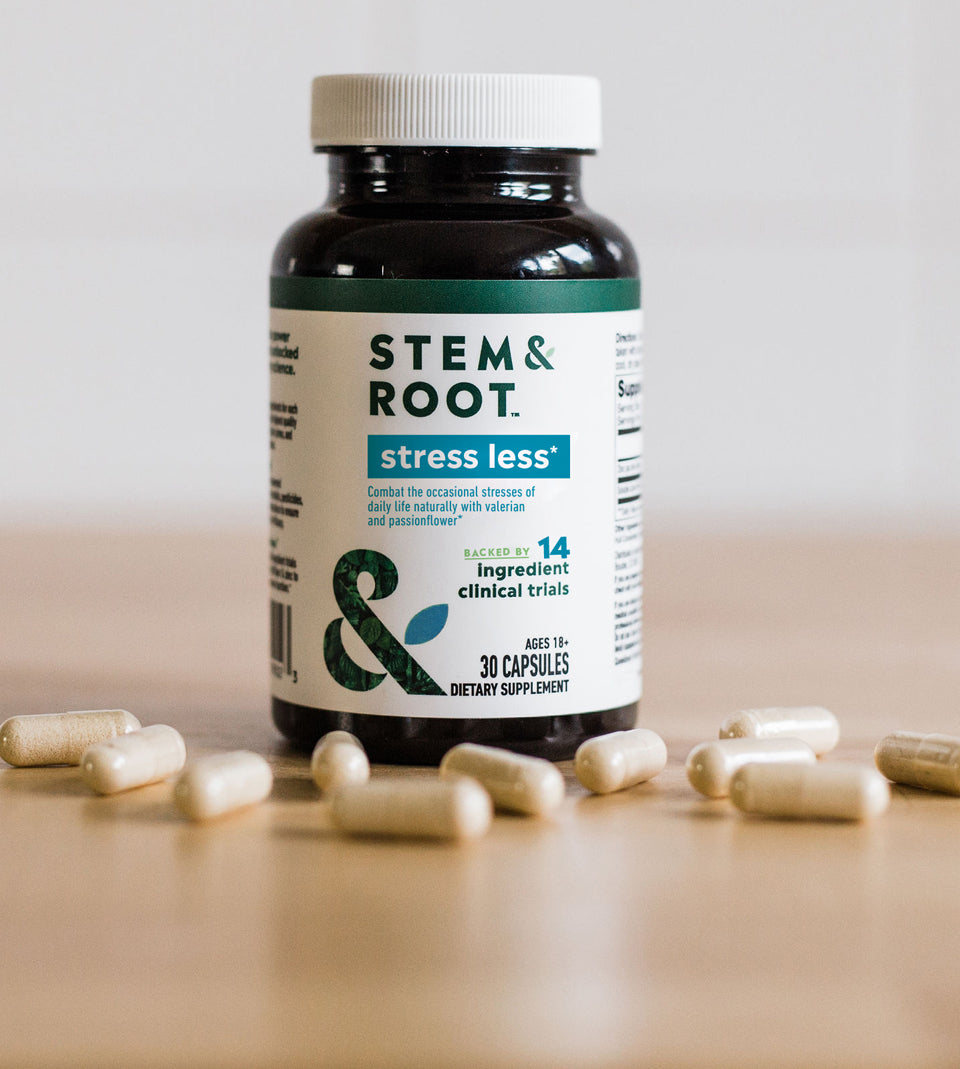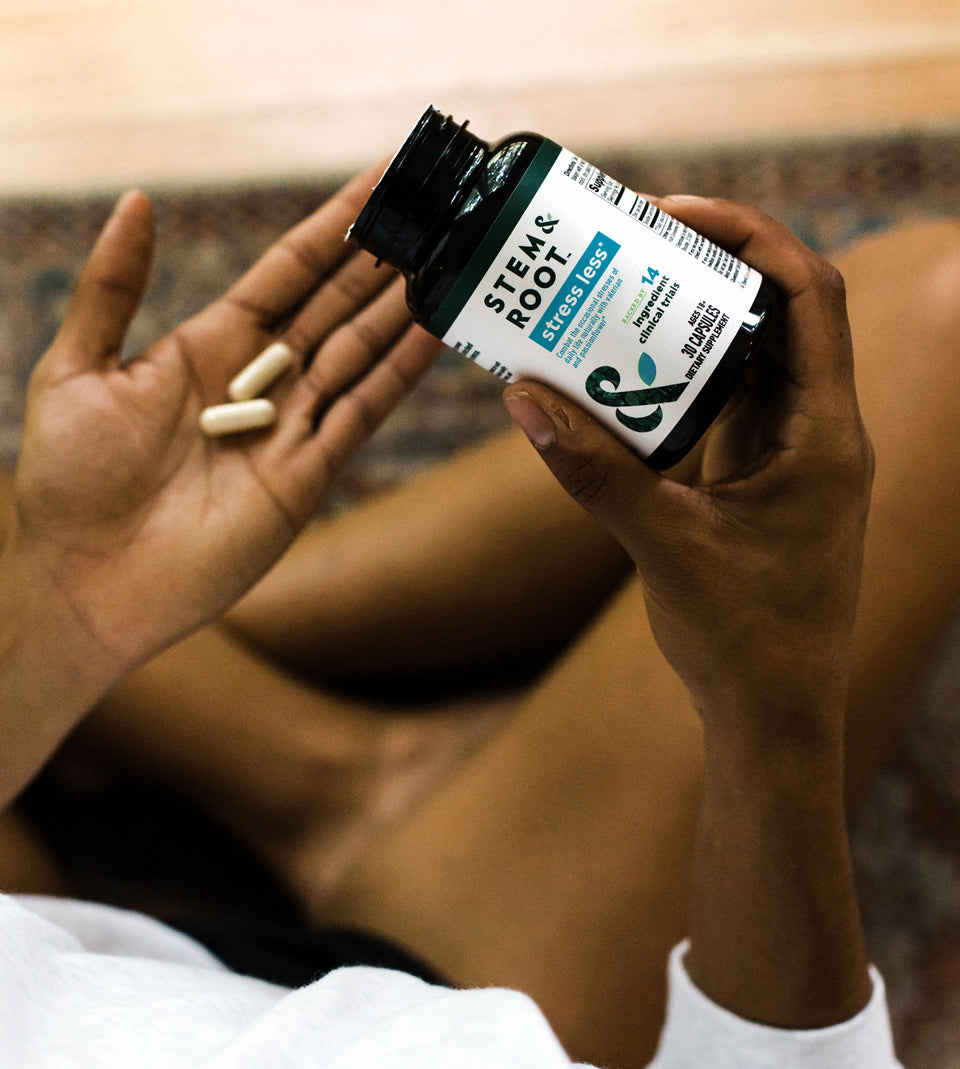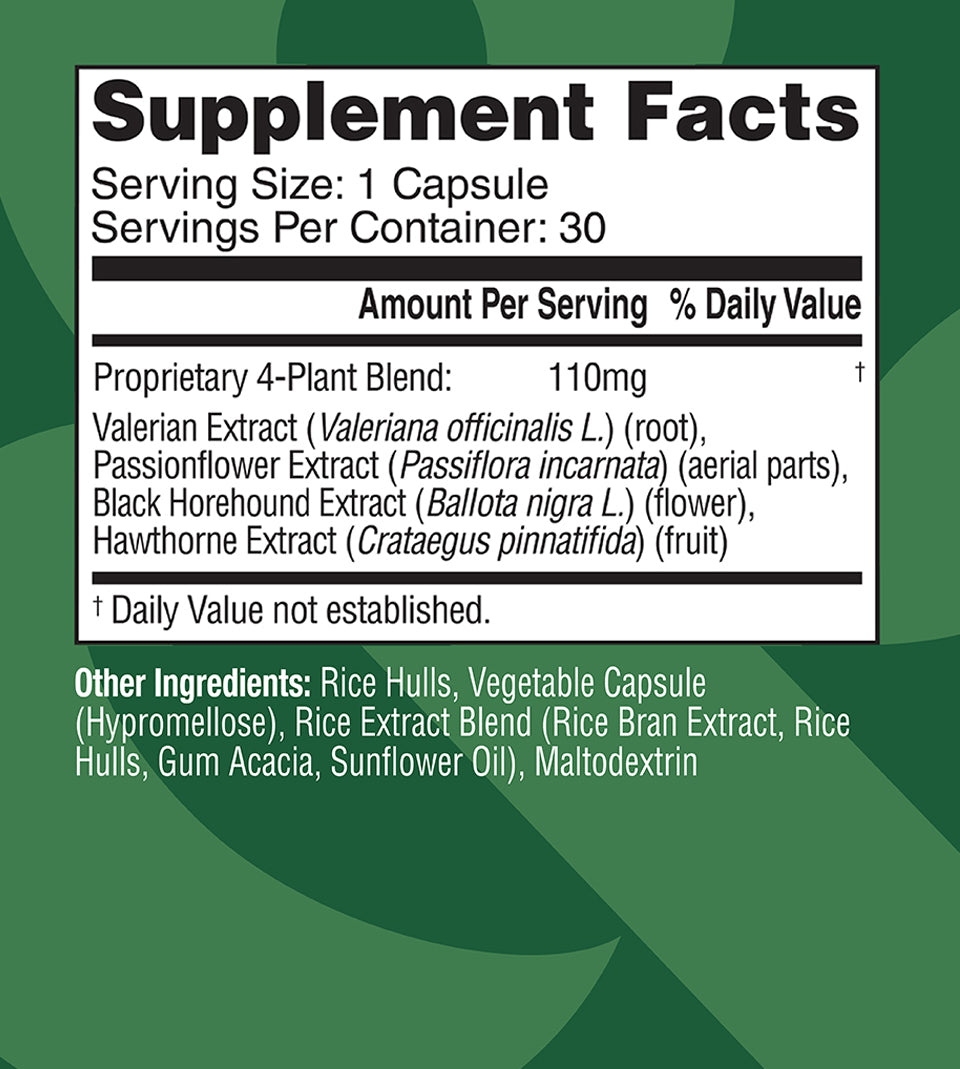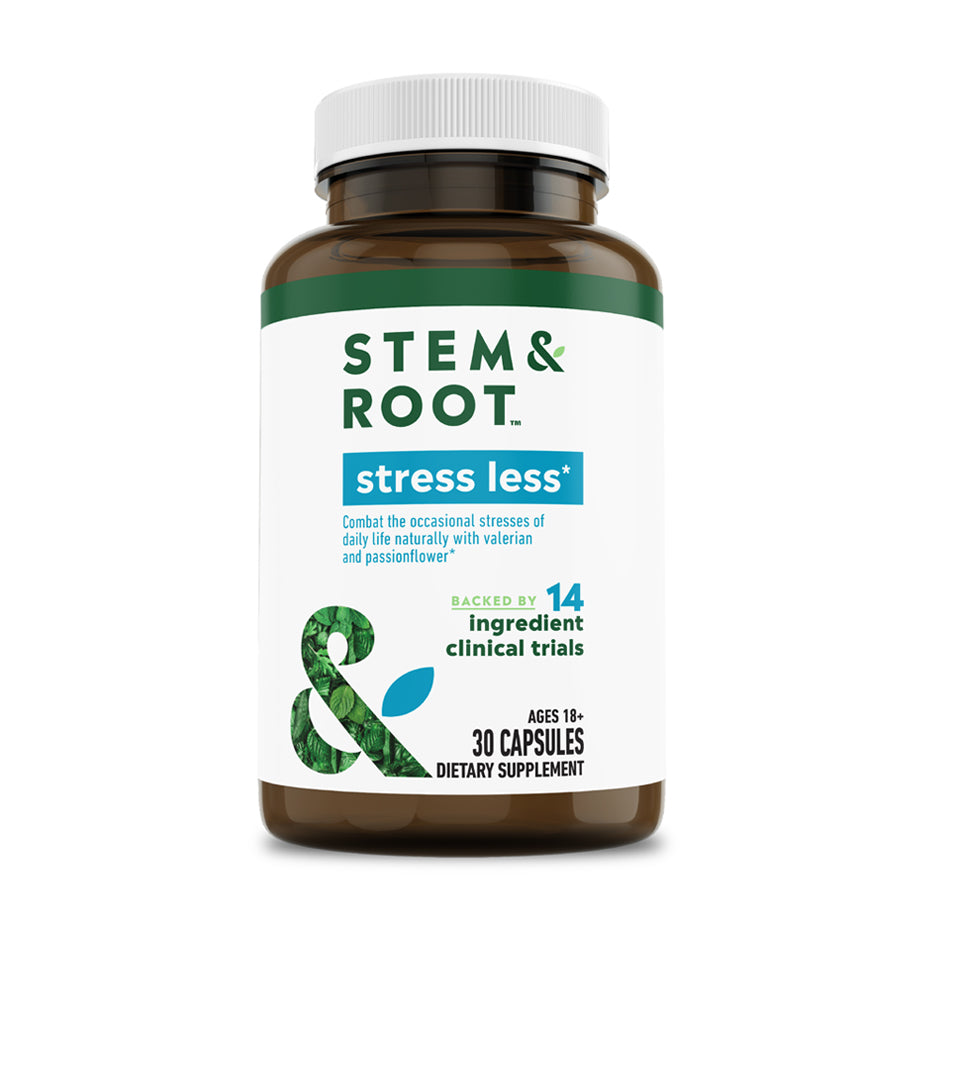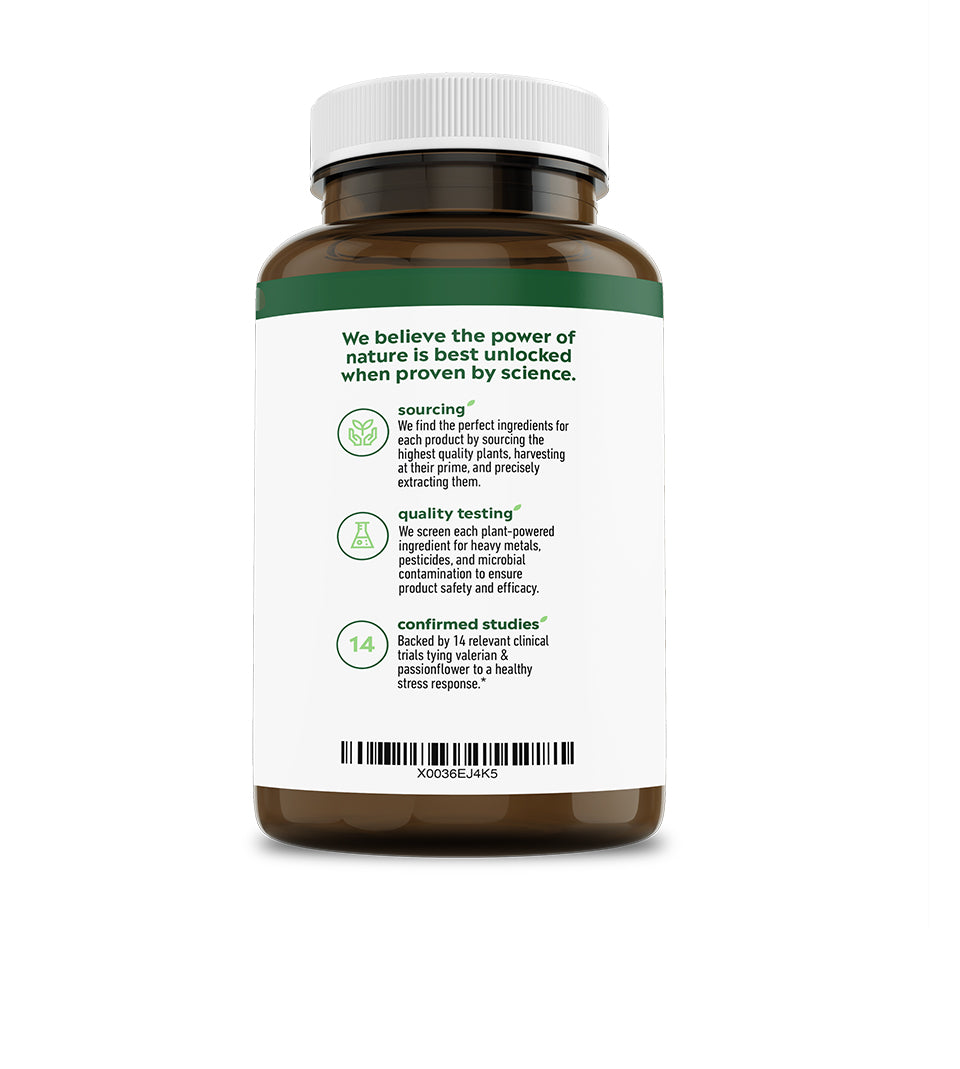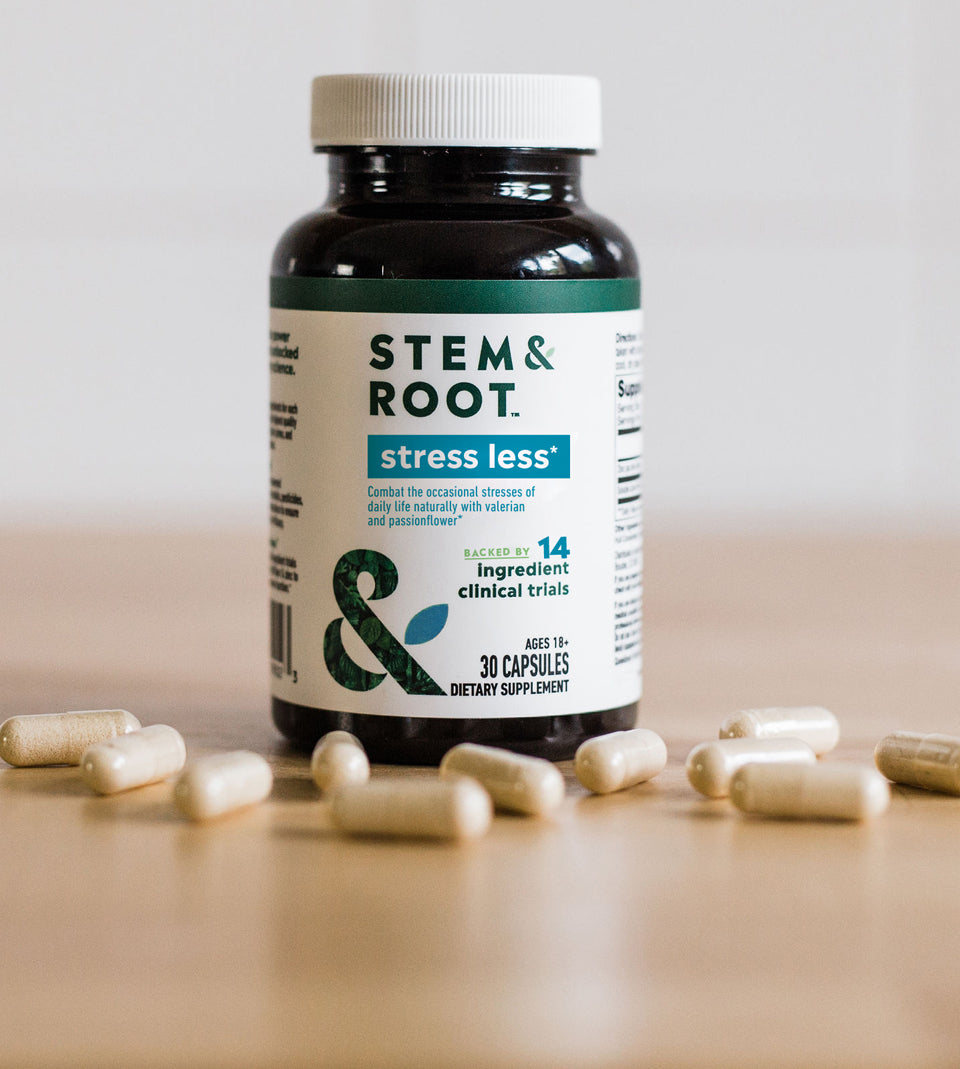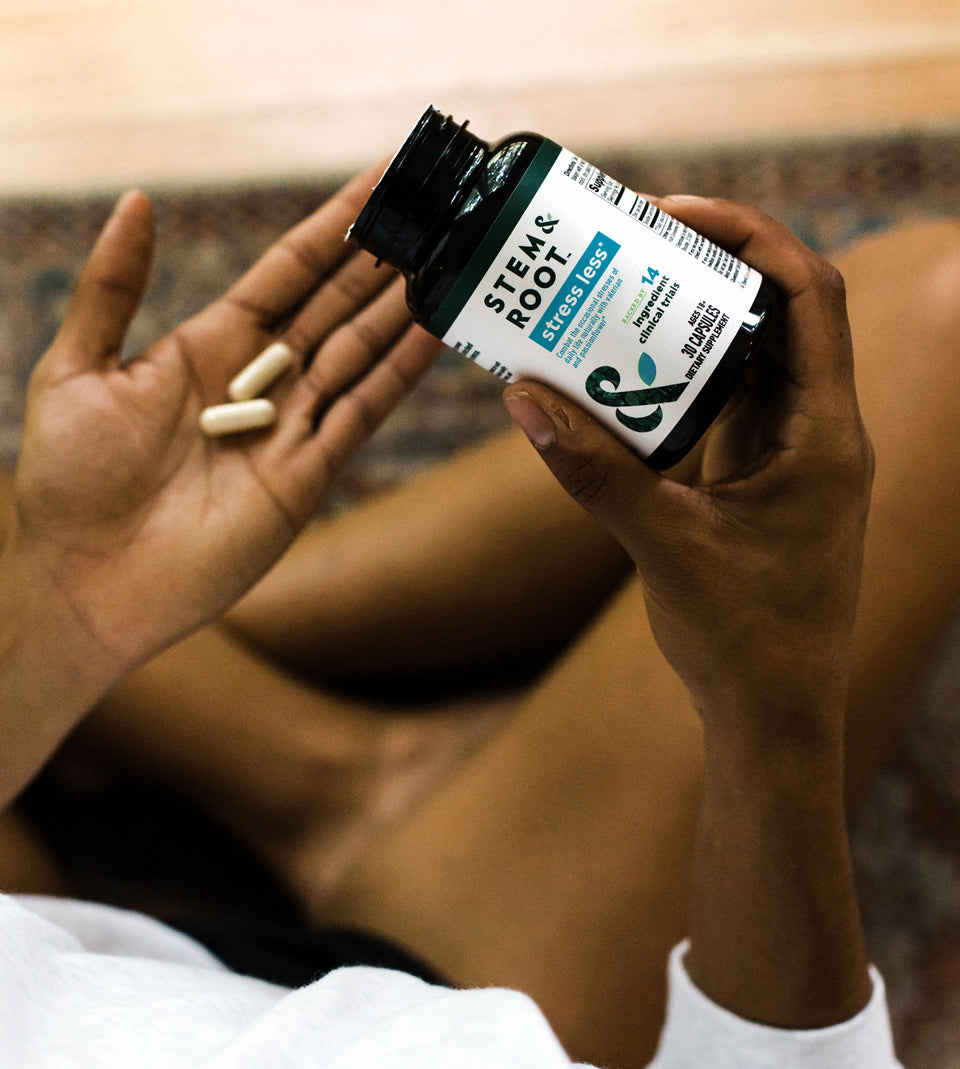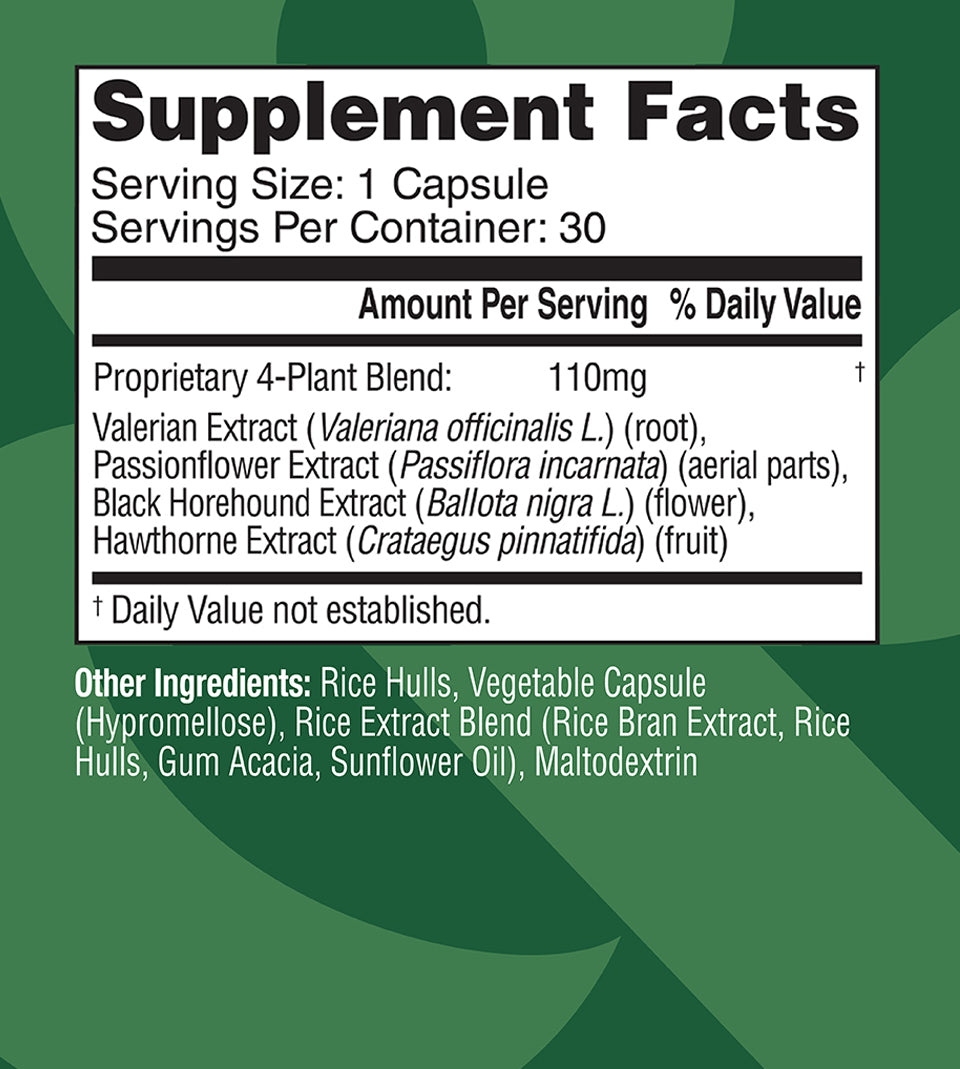 Stress Less
30 capsules
Helps calm mild symptoms of mental stress*
Combat life's occasional stressors with Stress Less. This non-habit-forming supplement is proven to soothe tense nerves, to help calm mild symptoms of mental stress & help you reclaim mental clarity* so you can stress less & do more.
Ingredients sourced from the highest quality plants, harvested at their prime & precisely extracted
Plant-powered ingredients screened to ensure product safety & efficacy
Backed by 14 relevant clinical trials across Passionflower & Valerian
Free from: Allergens and Artificial Colors & Flavors. Vegan, too.