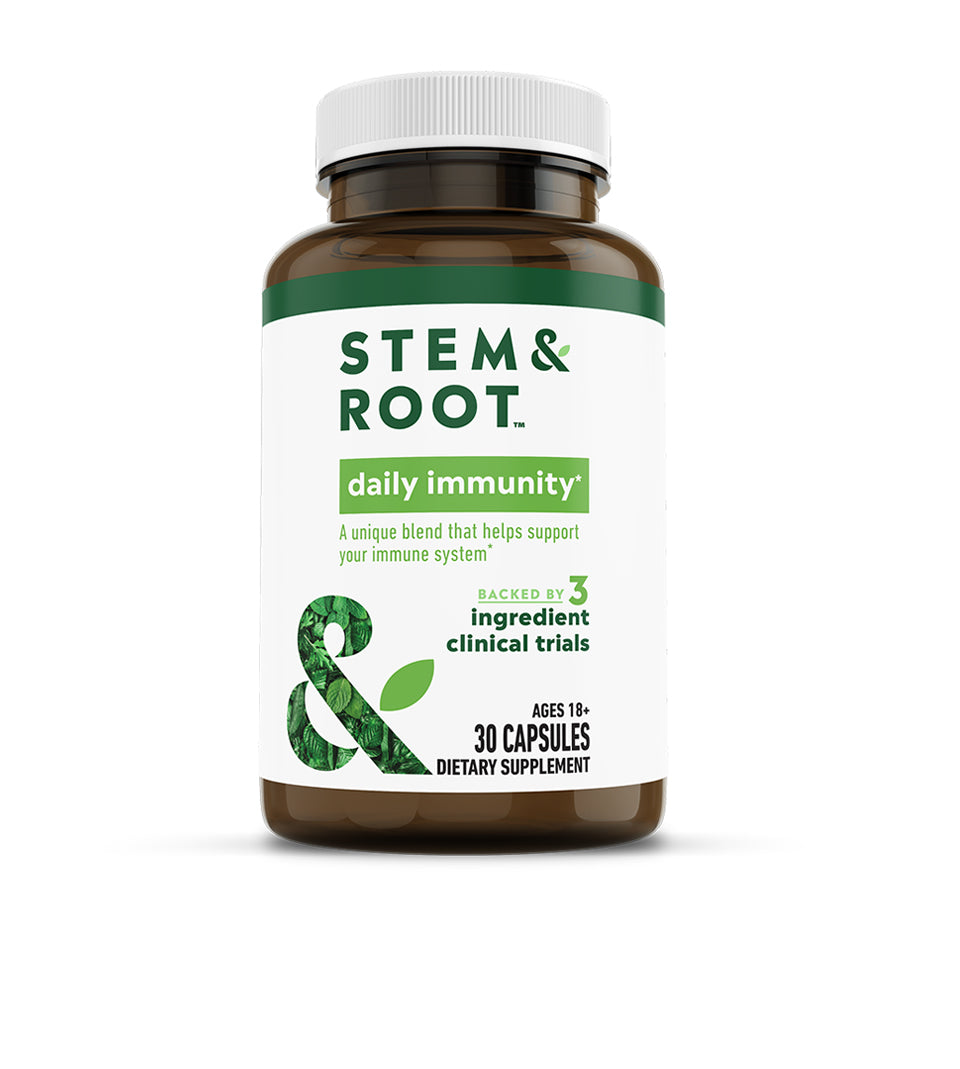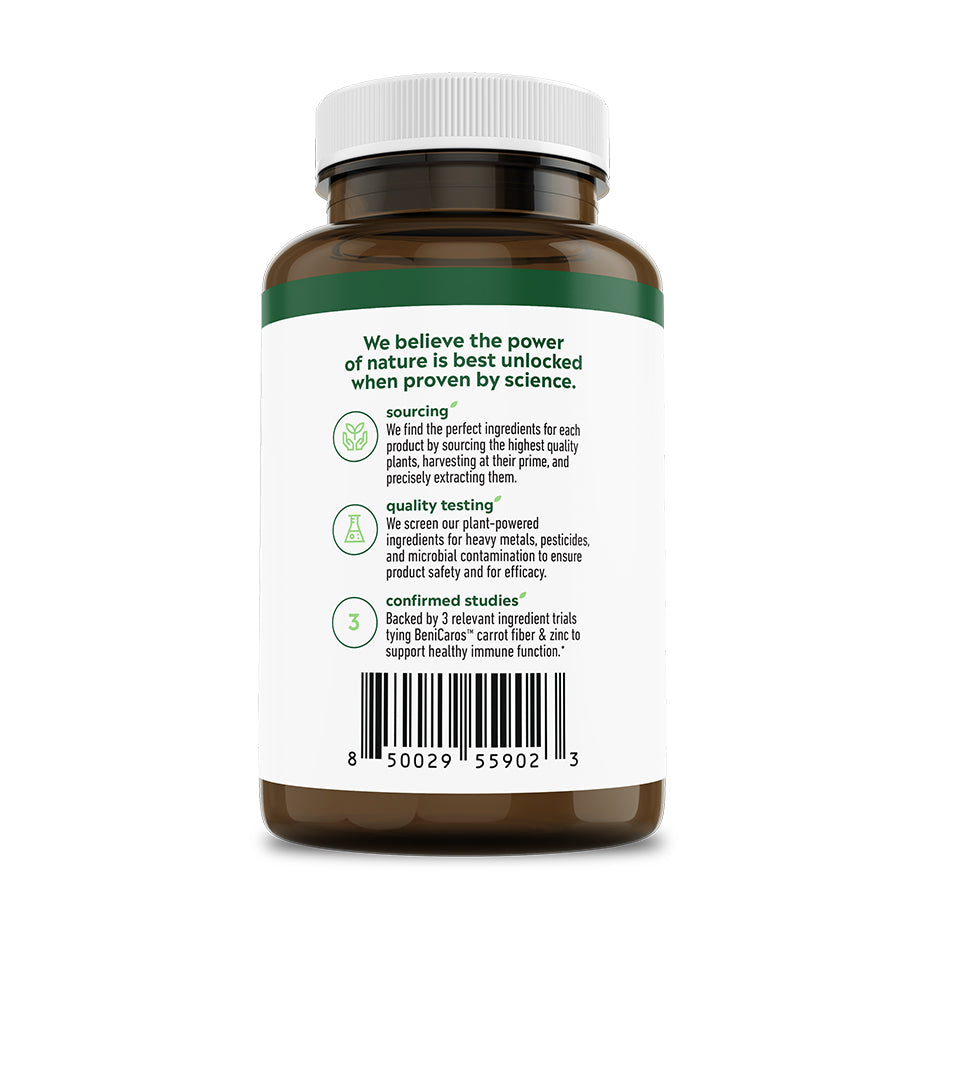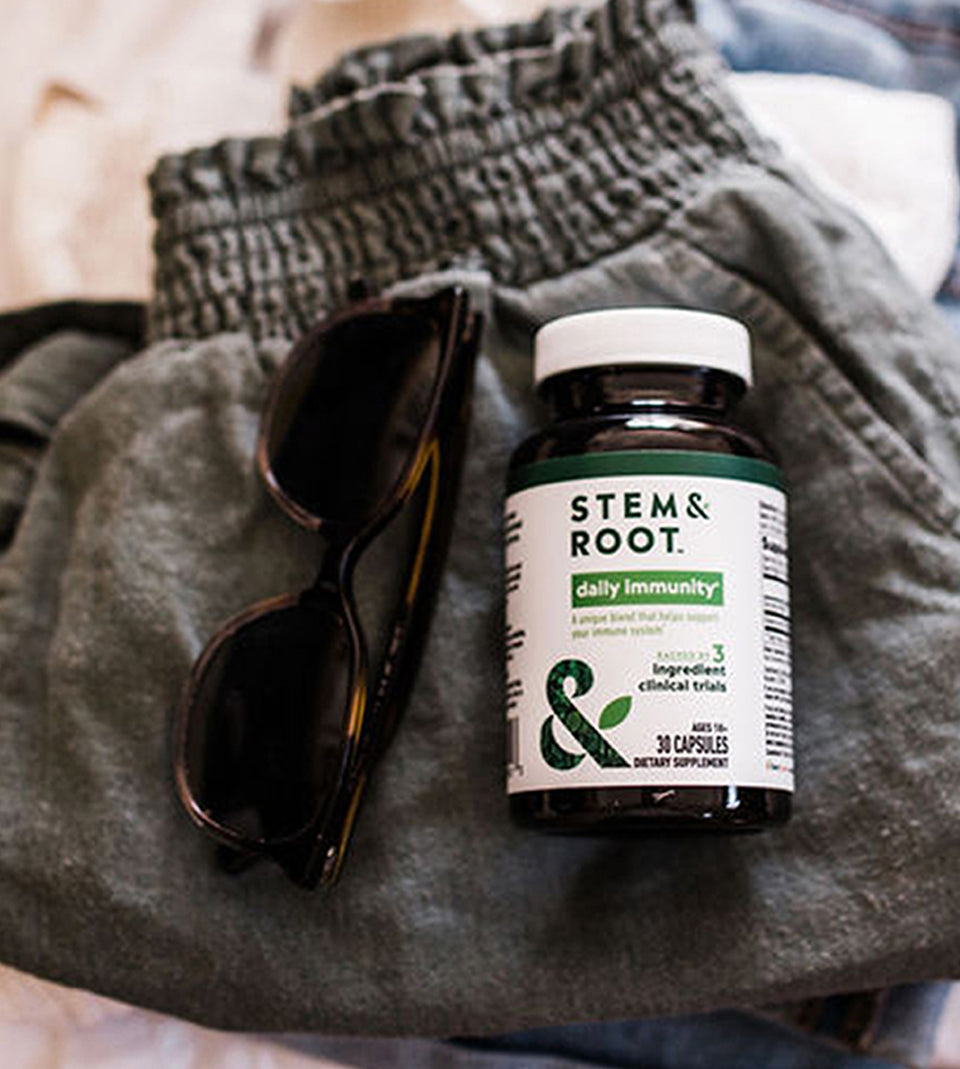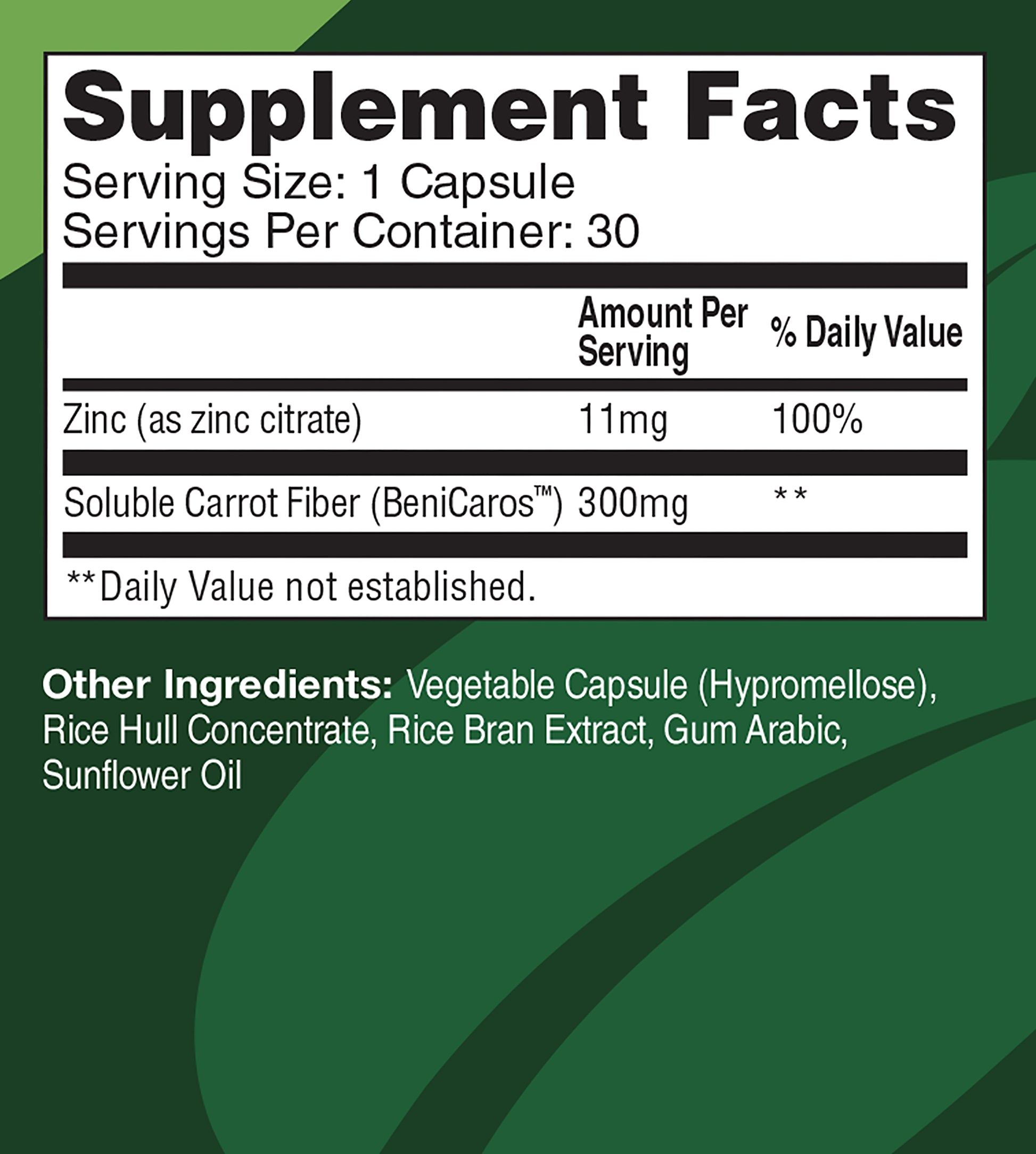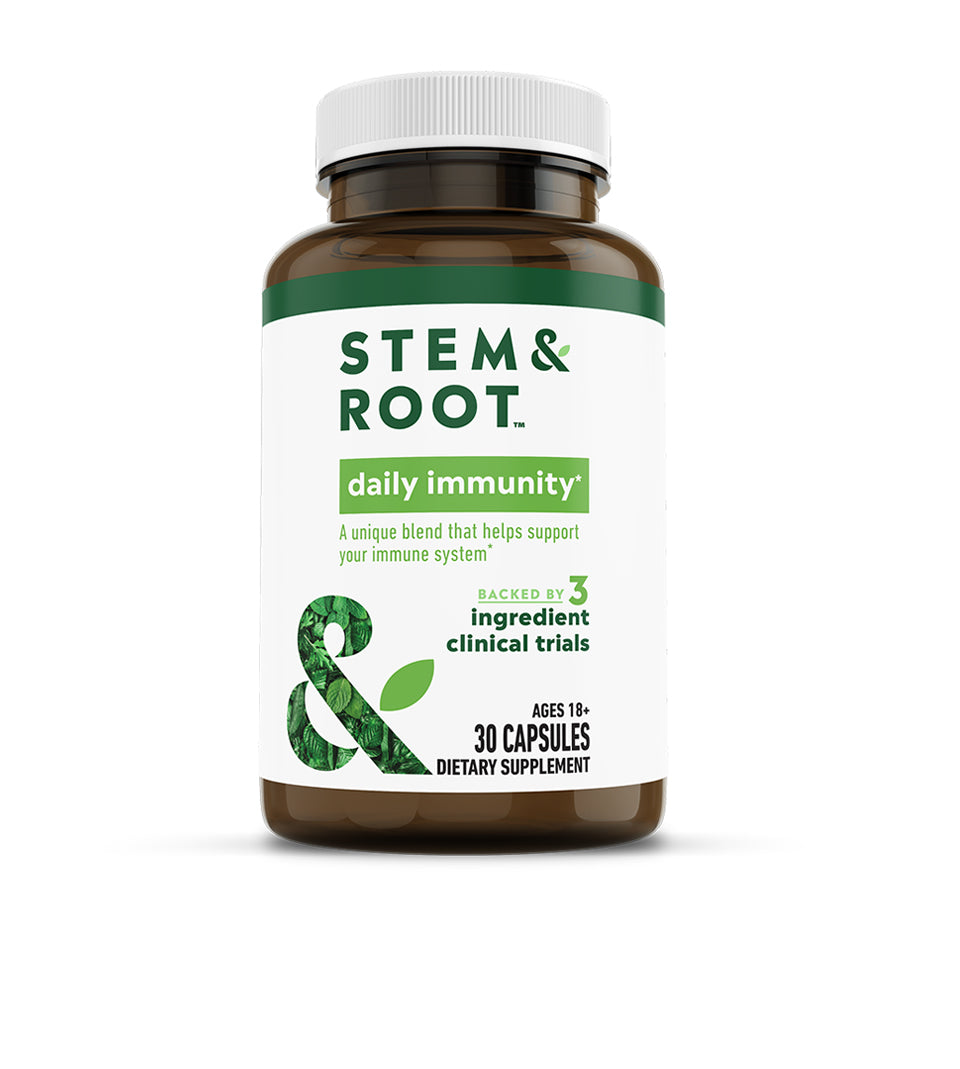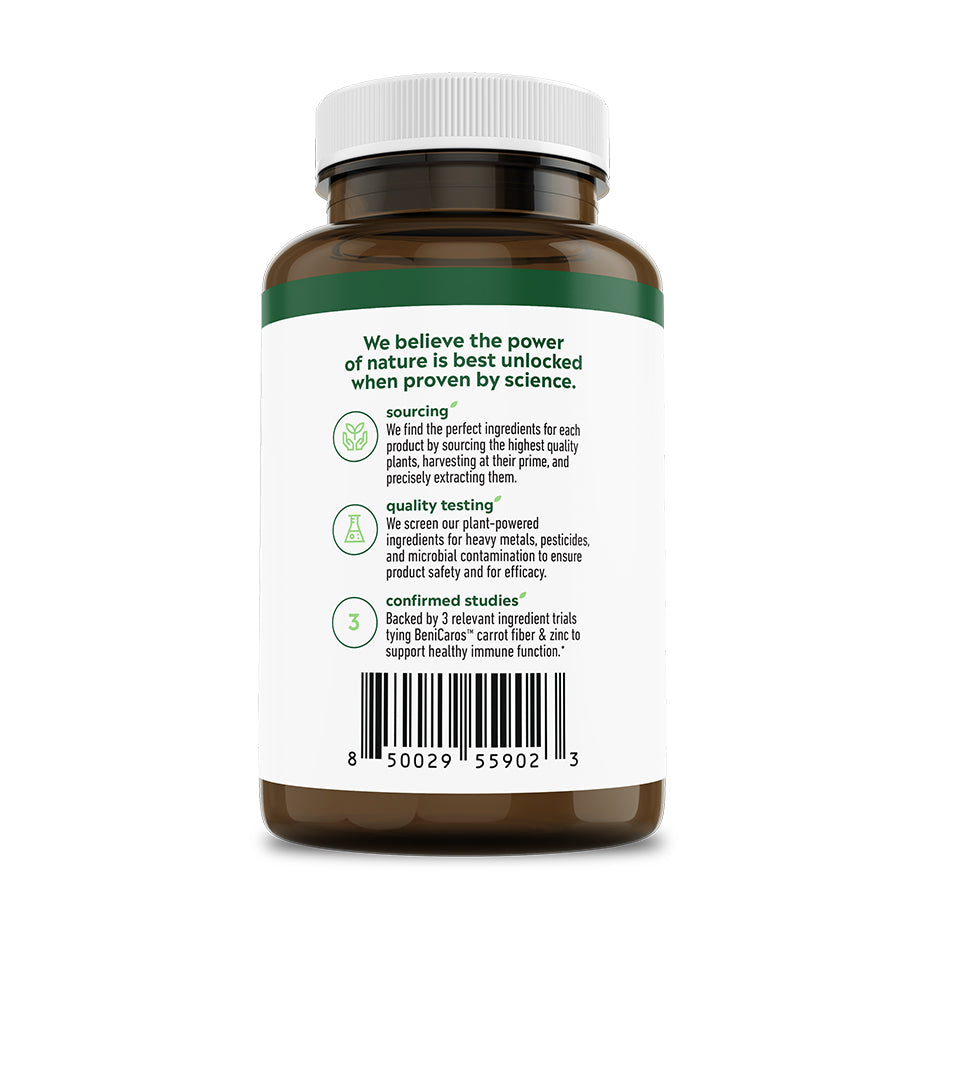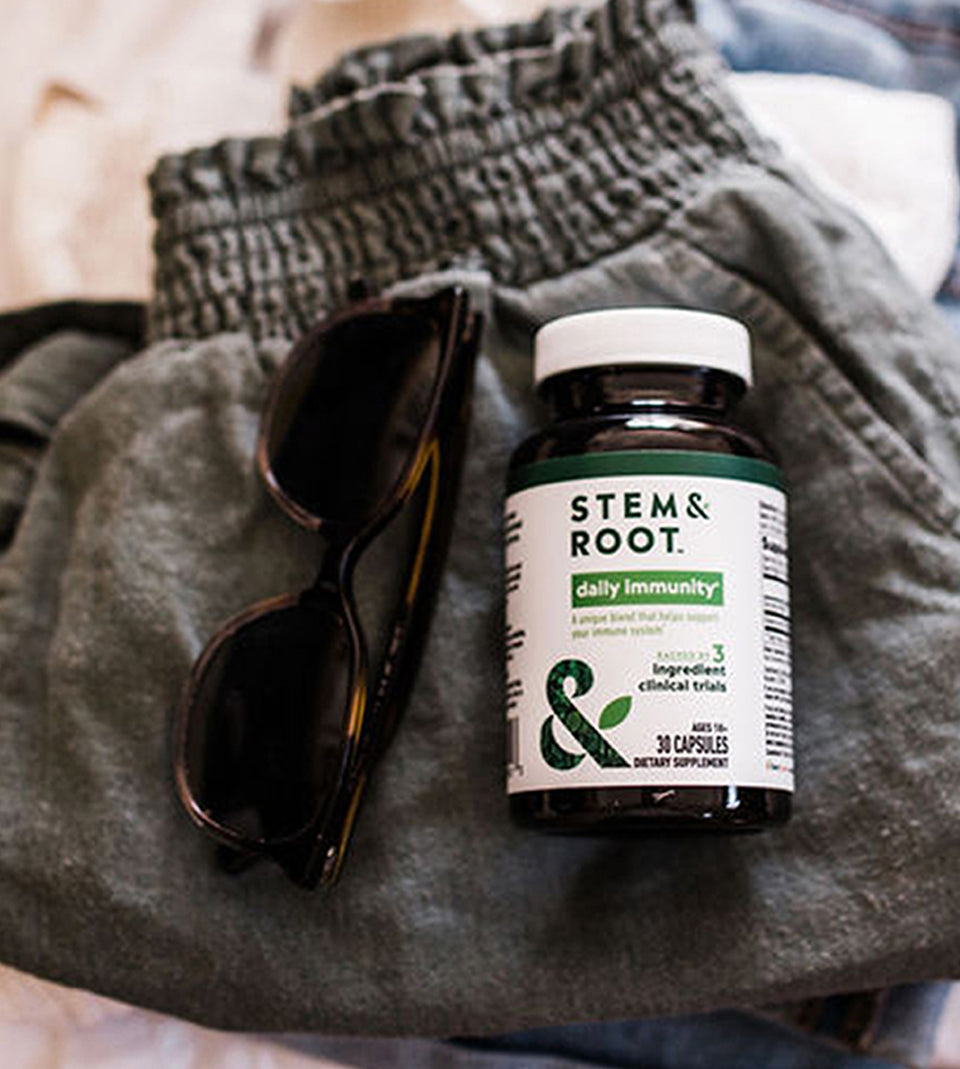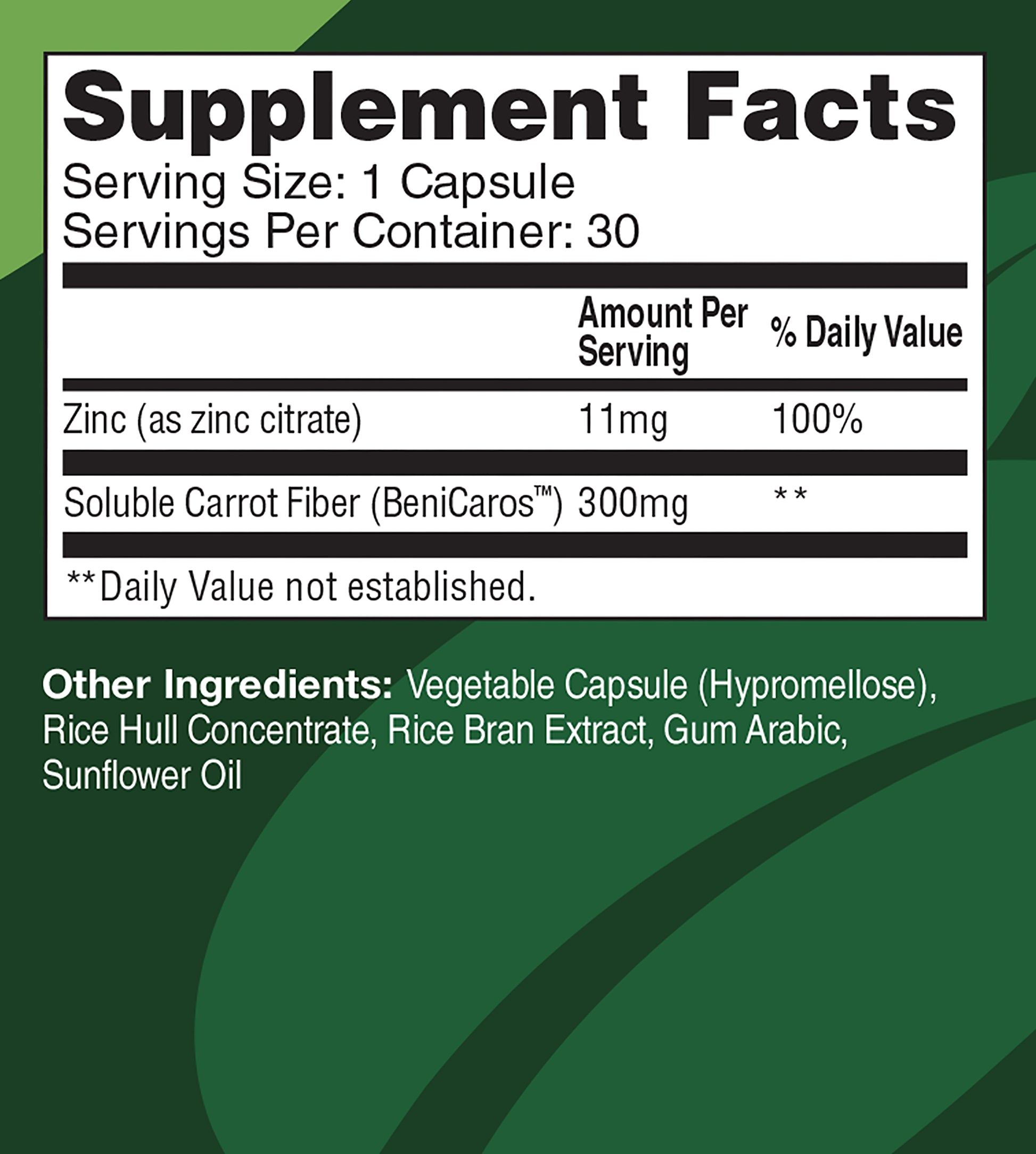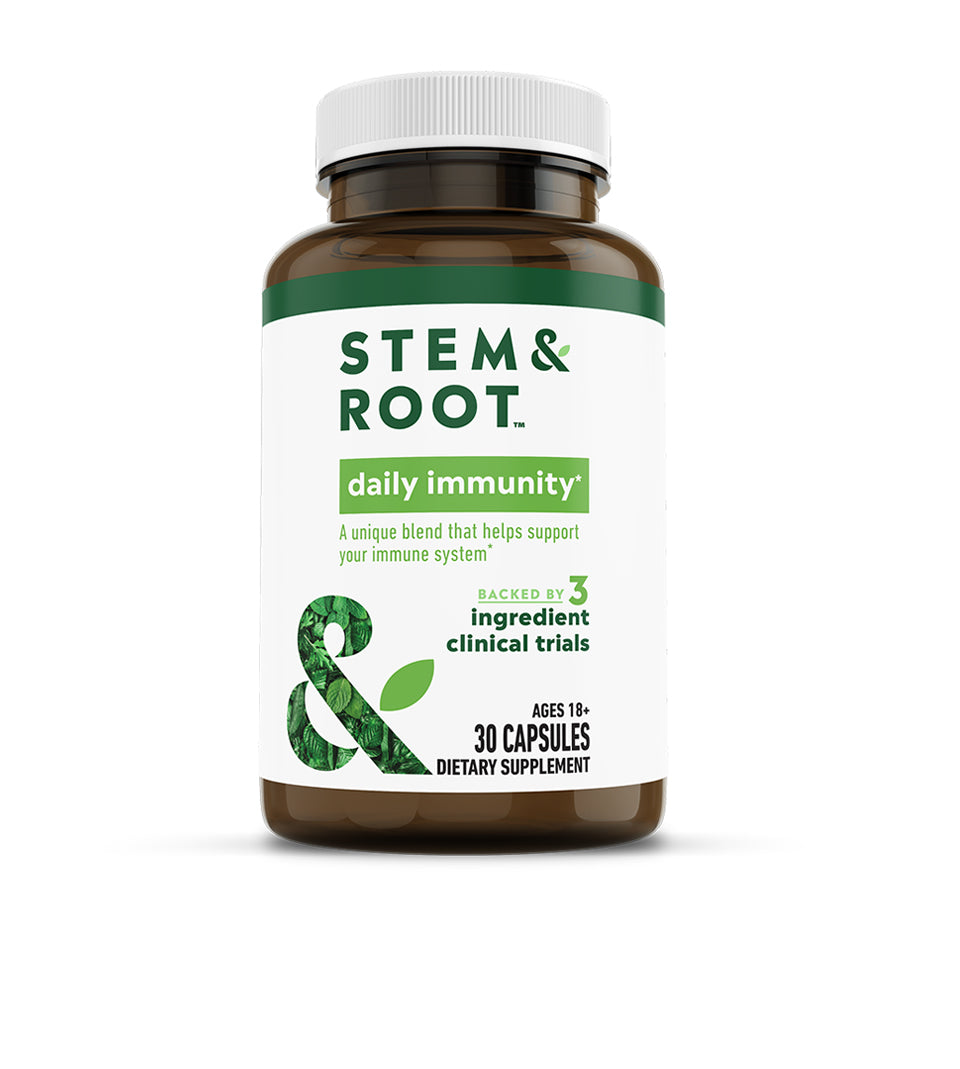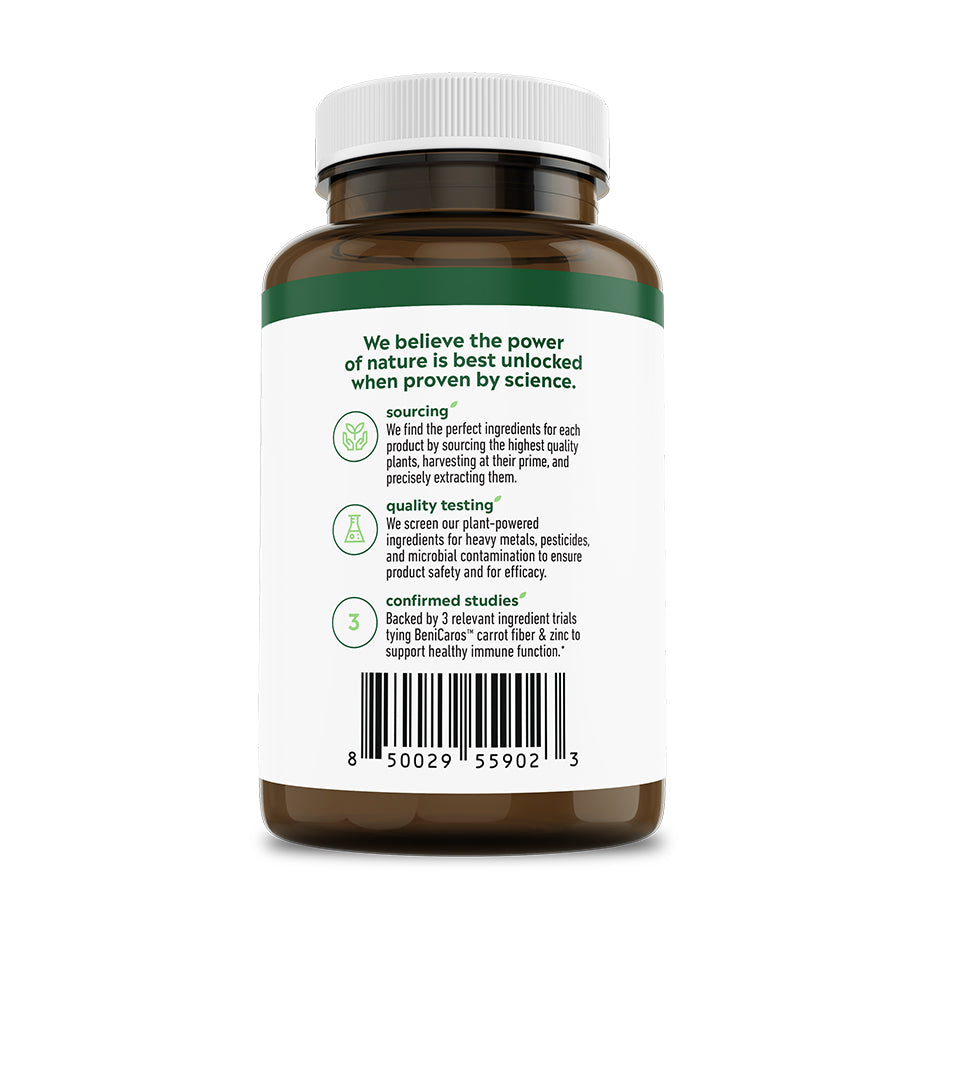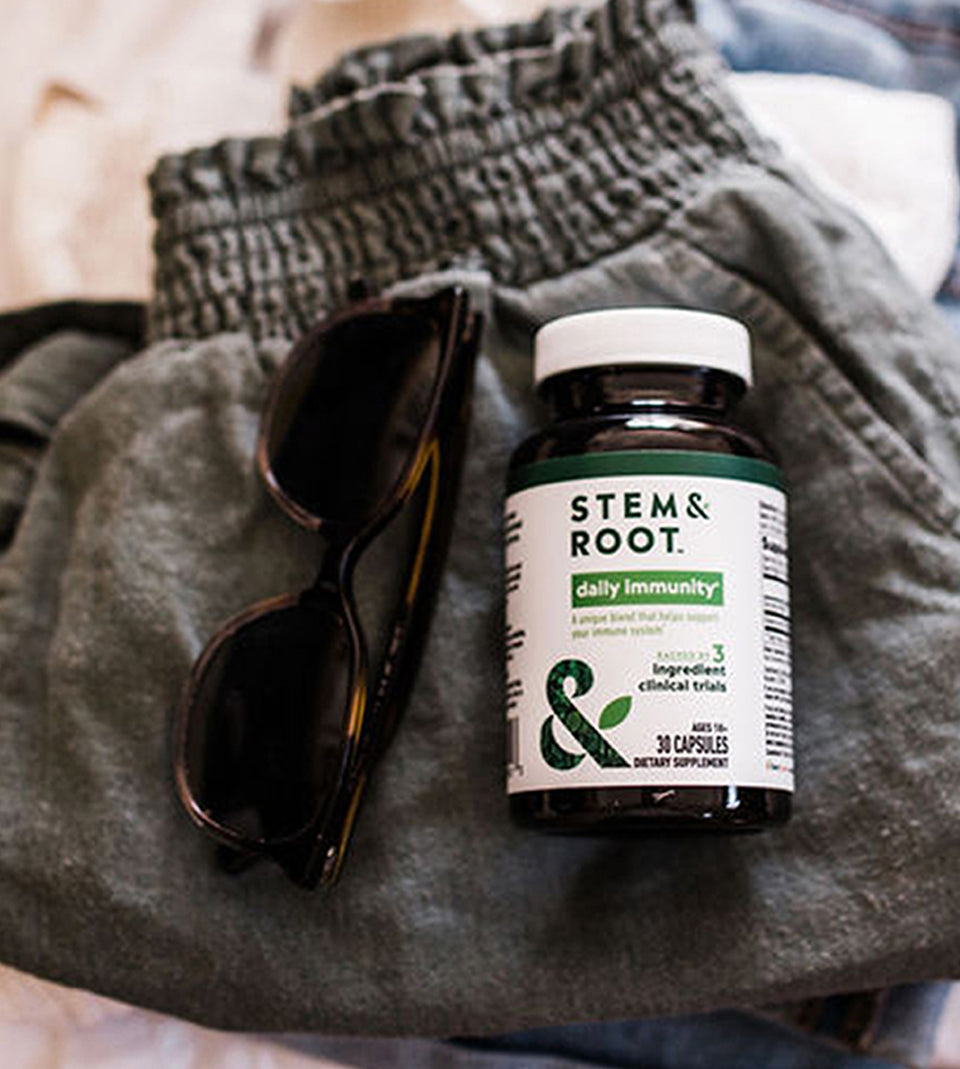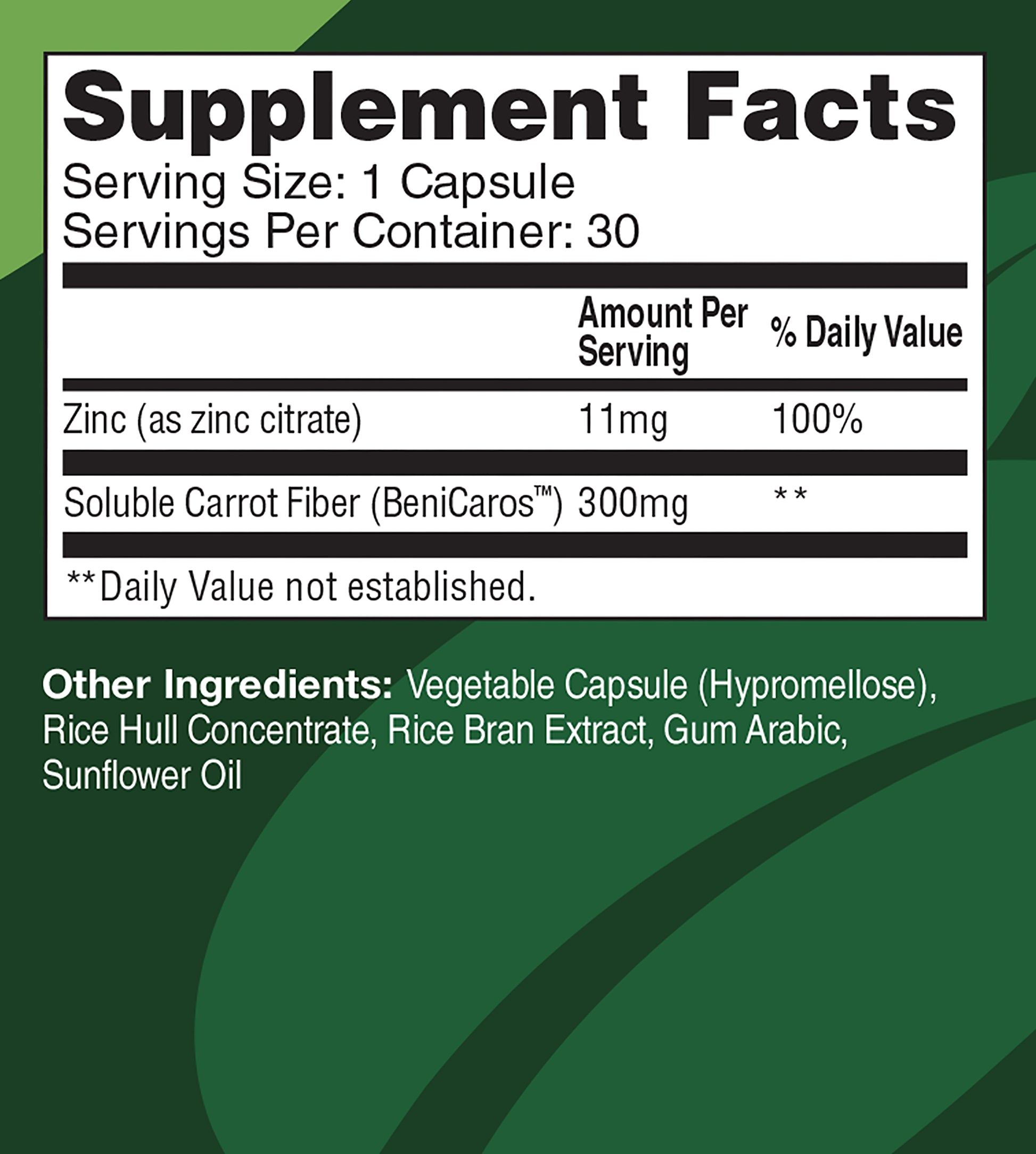 Daily Immunity
30 capsules
Supports your immune system*
Daily Immunity helps keep your body on its A game. Not your average daily immune support supplement, it includes BeniCaros™, a proprietary ingredient powered by carrots & proven by science to help your immune system support innate immune responses.
Ingredients sourced from the highest quality plants, harvested at their prime & precisely extracted
Plant-powered ingredients screened to ensure product safety & efficacy
Backed by 3 relevant clinical trials across BeniCaros™ carrot fiber & zinc
Free from: Allergens and Artificial Colors & Flavors. Vegan, too.