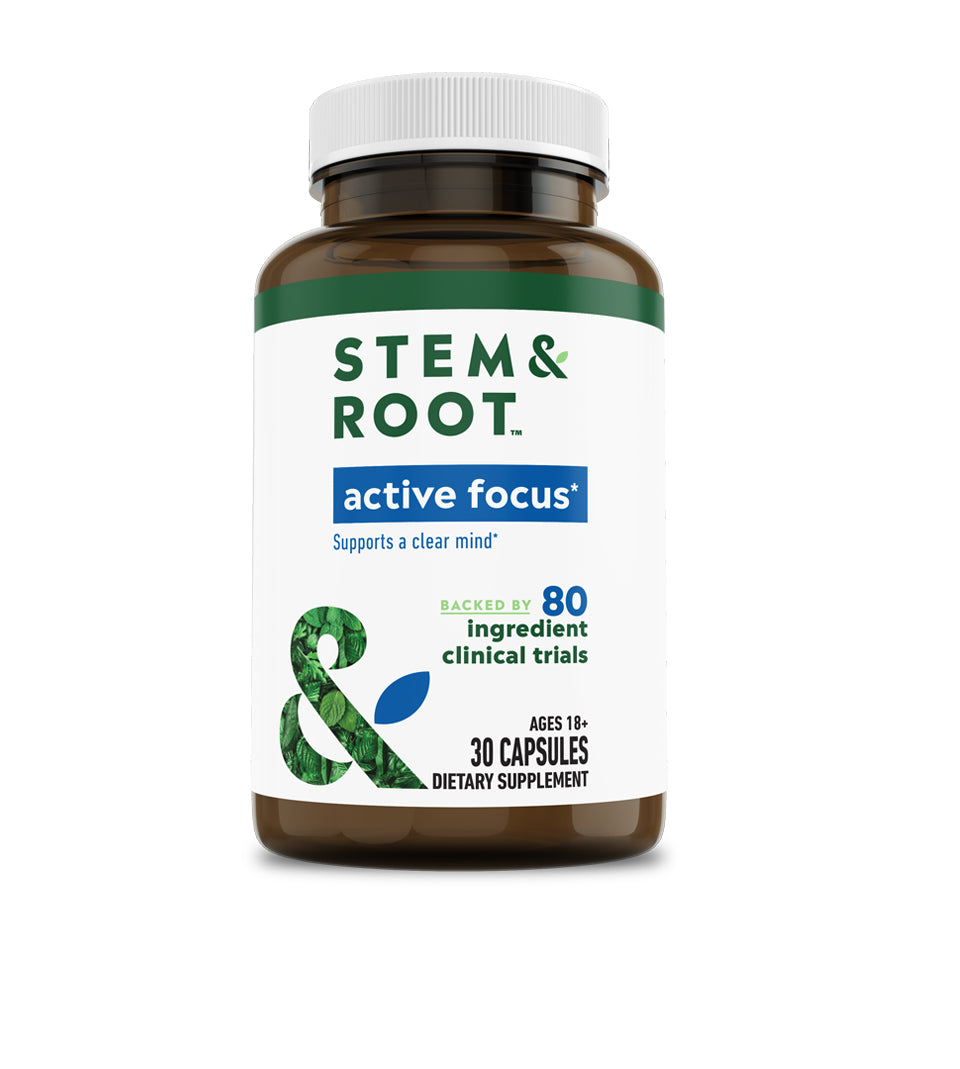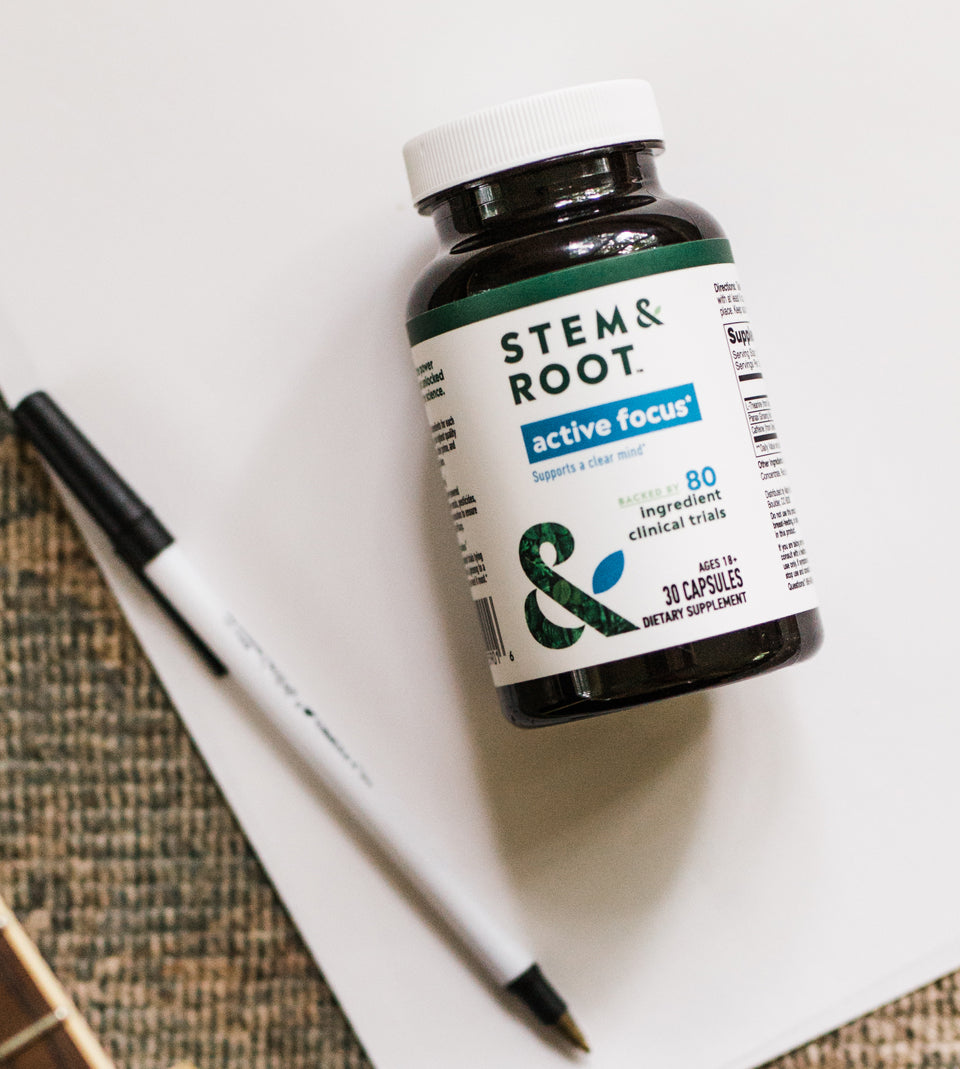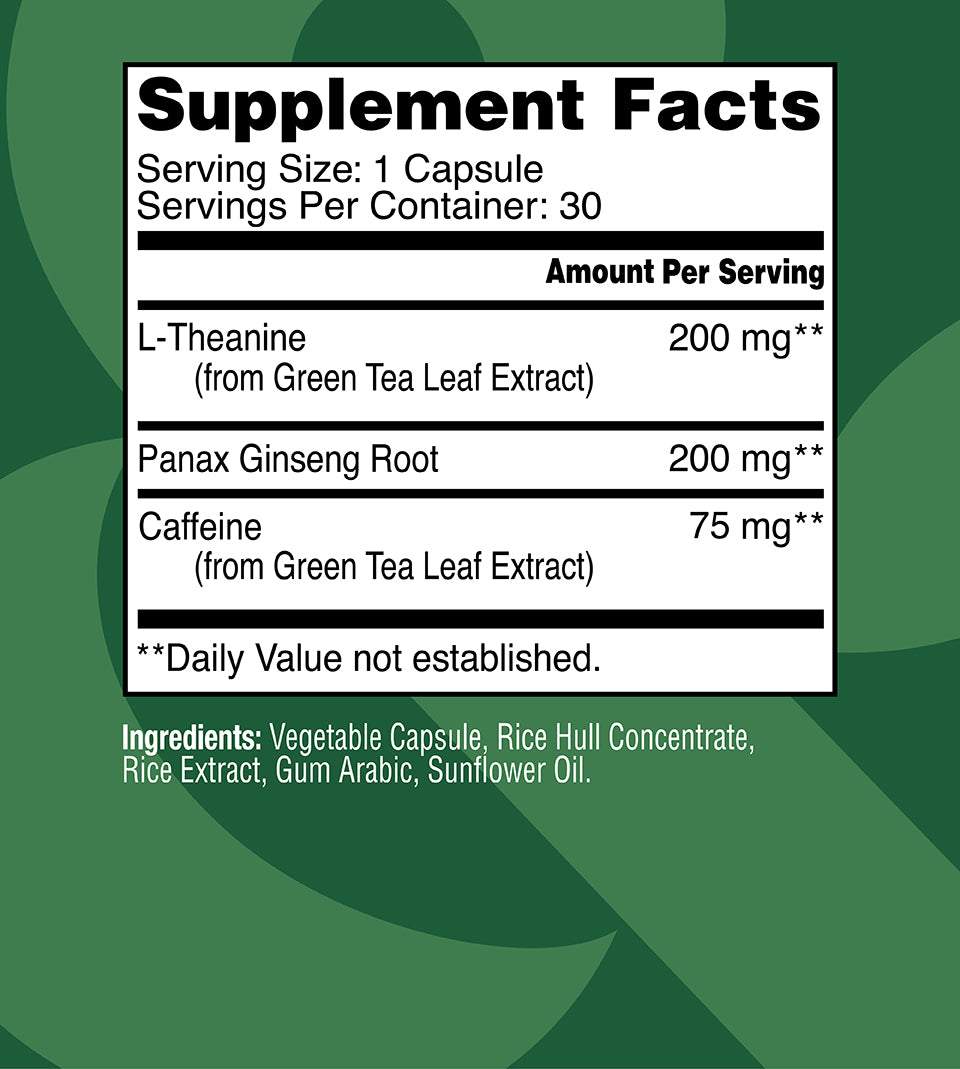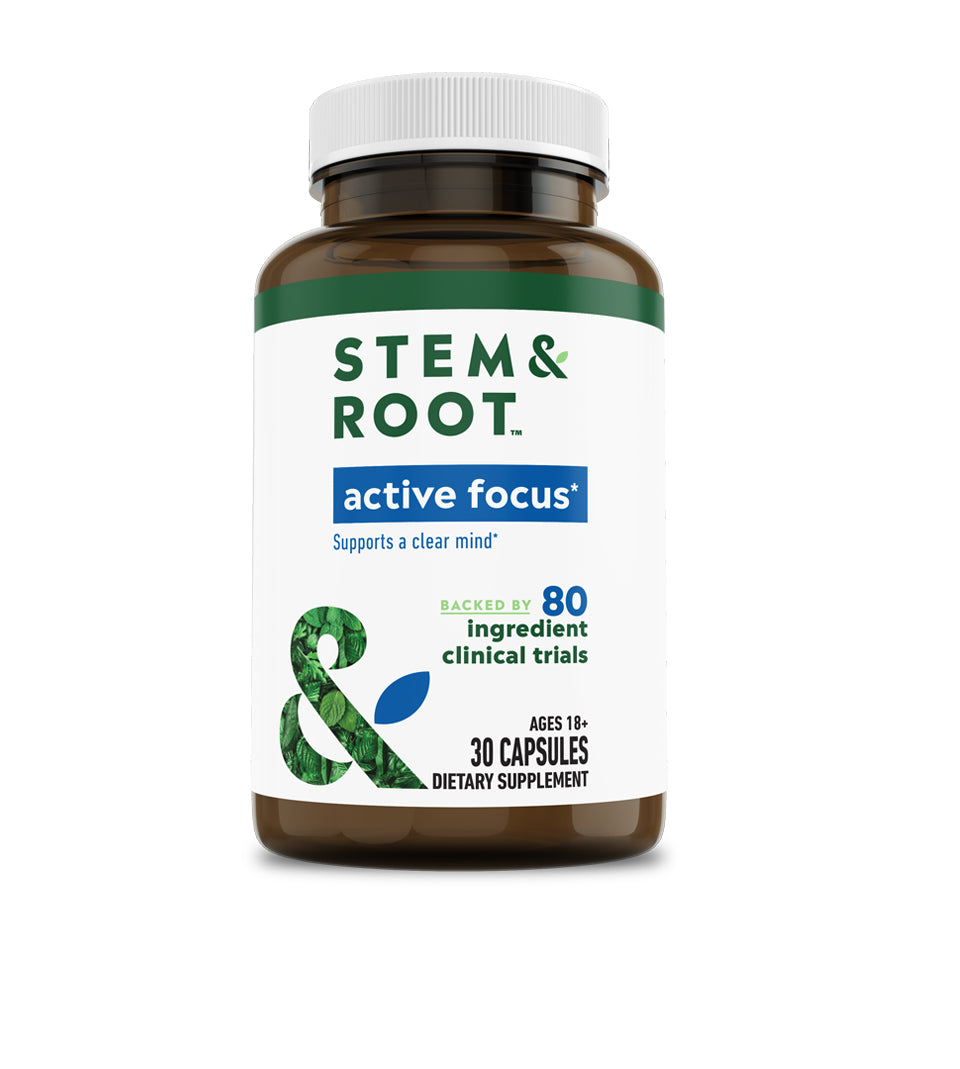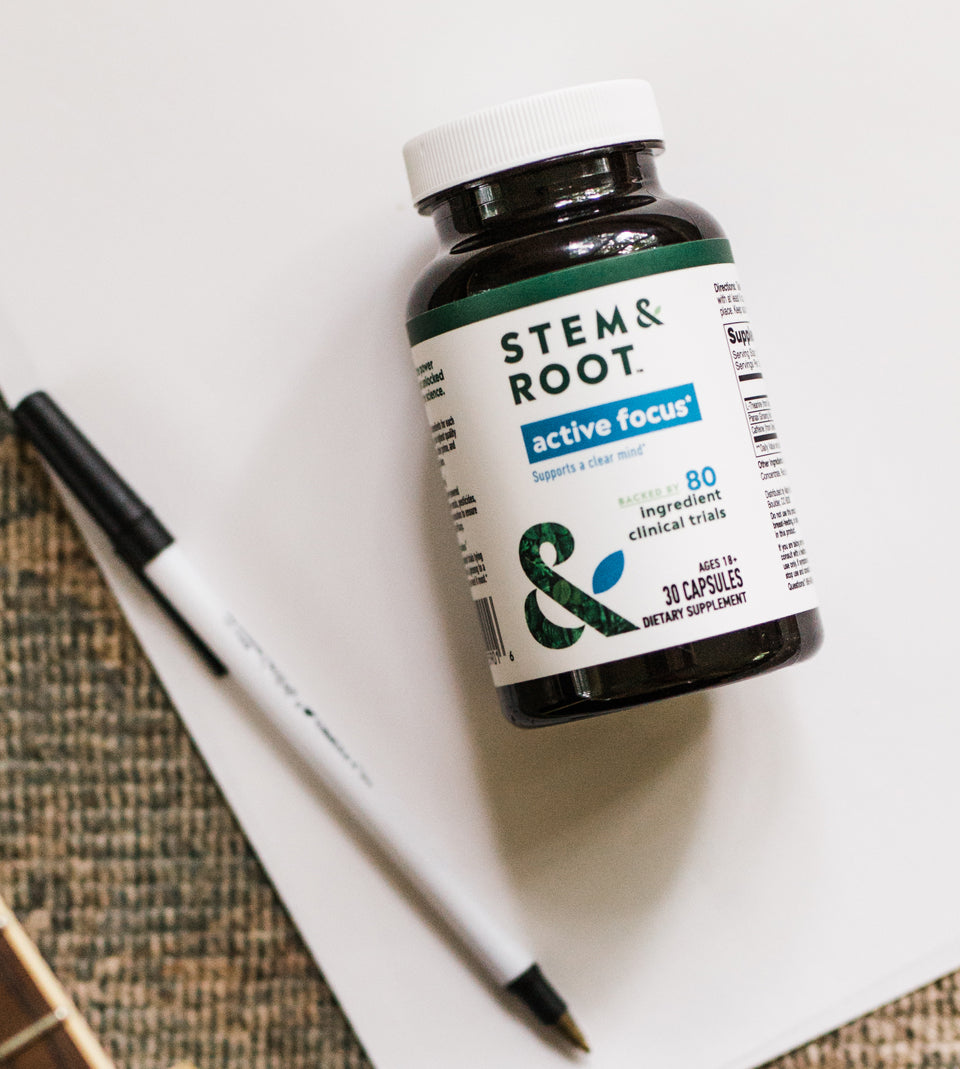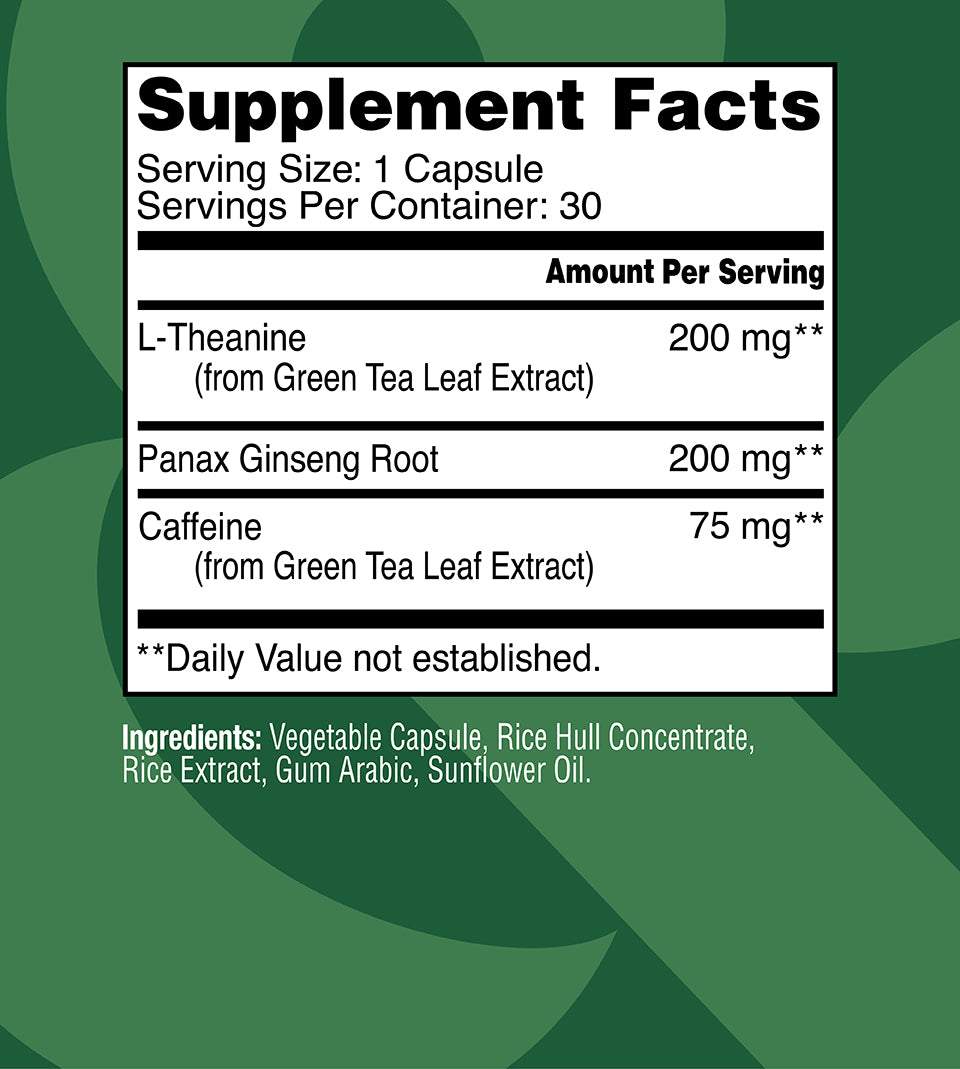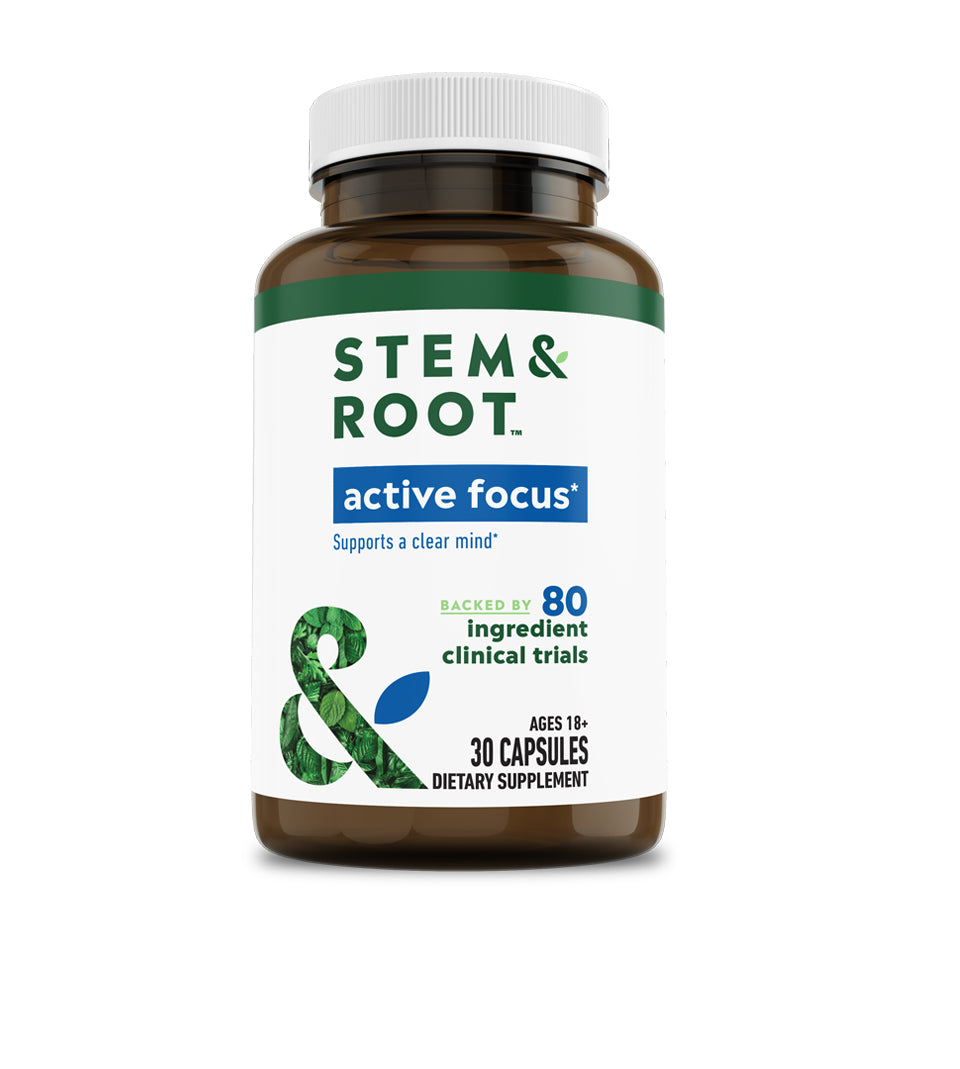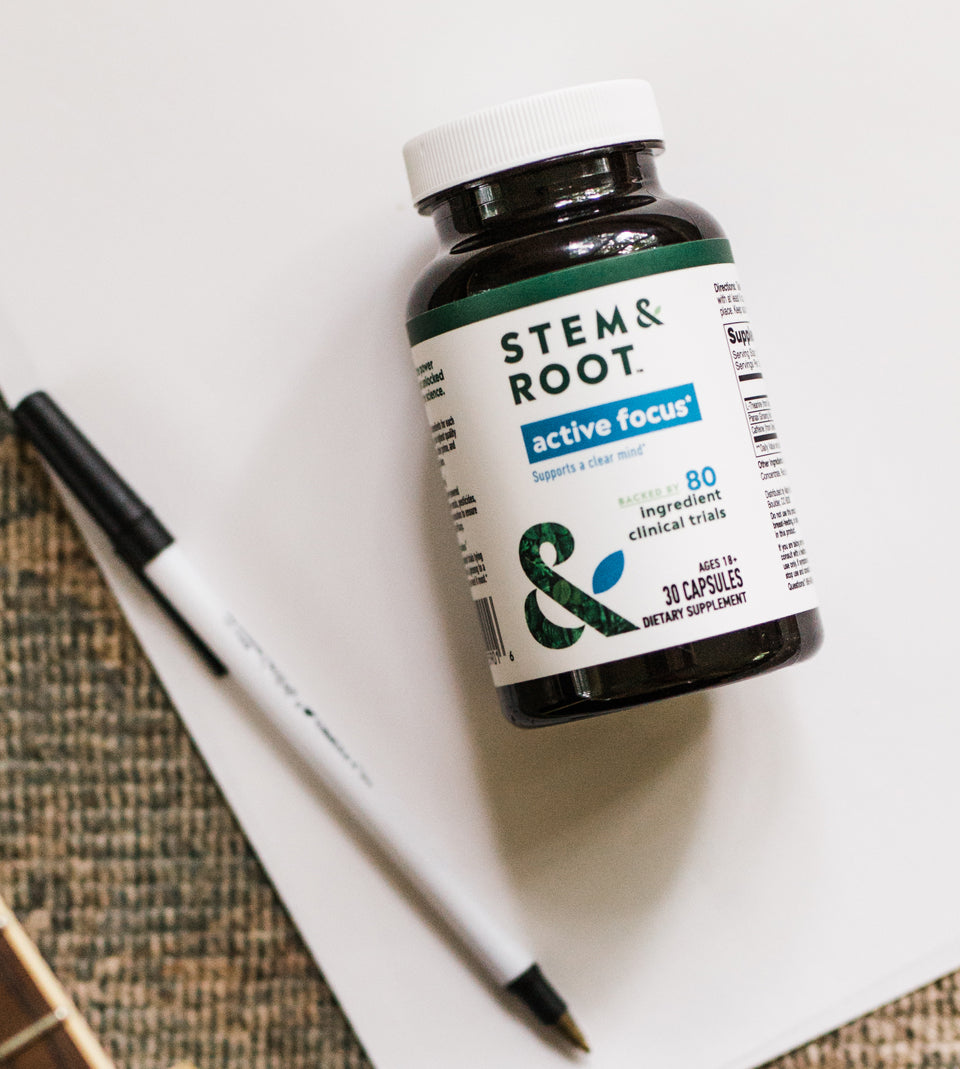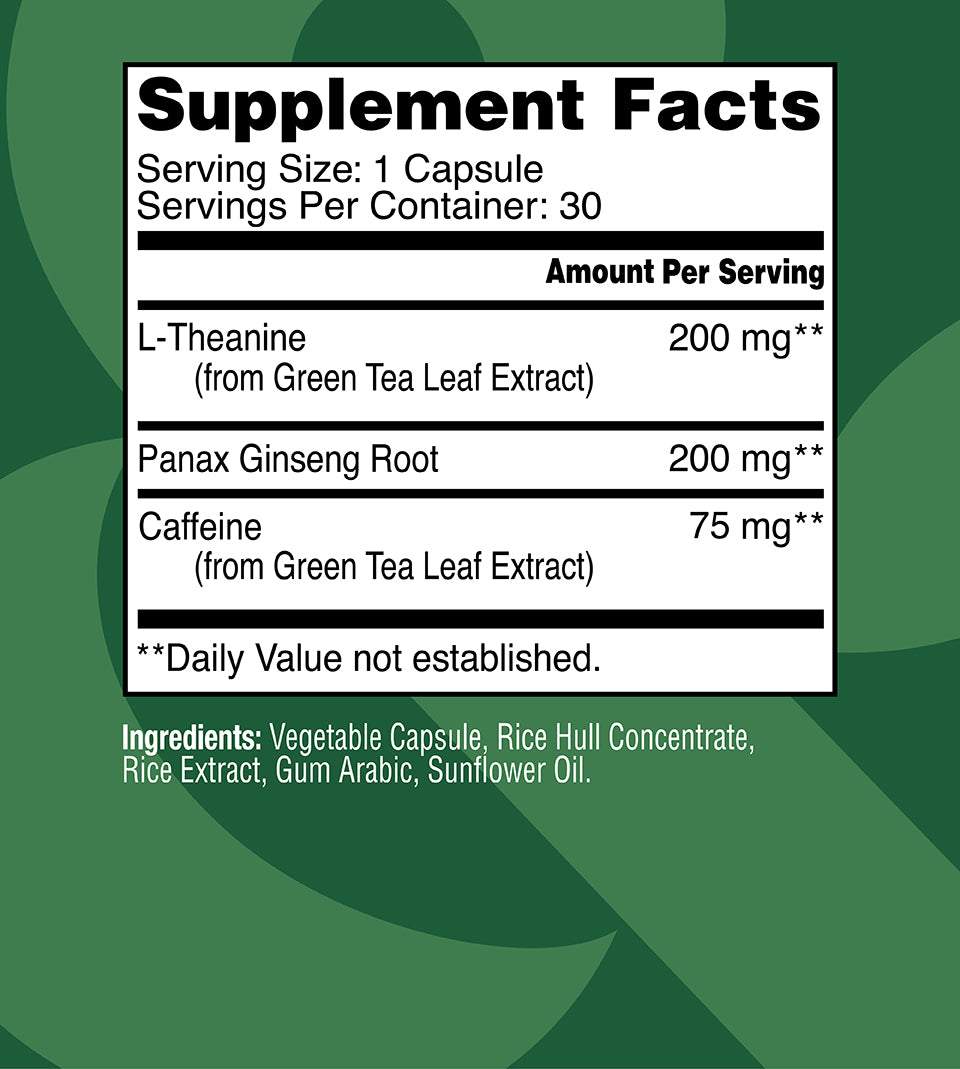 Active Focus
30 capsules
Supports attention, concentration & focus when you need it most*
To get your head out of the clouds & concentrate on what counts, reach for Active Focus. Designed to help promote alertness & attention, this daily supplement supports a clear mind and unlocks your ability to focus and stay on task.
Ingredients sourced from the highest quality plants, harvested at their prime & precisely extracted
Plant-powered ingredients screened to ensure product safety & efficacy
Backed by 80 relevant clinical trials across Caffeine, L-Theanine & Ginseng
Free from: Allergens and Artificial Colors & Flavors. Vegan, too.